Feeling difficulty in managing your stress while staying at home during this lockdown period?
We have 7 amazing ways for you to manage and control your stress so that you can carry on staying active and enjoy a stress-free lifestyle while staying at home.
This lockdown period has proved to be a testing time indeed!
With considerable baggage placed directly over our shoulders in aspects of relationships, work, or studies for many students. Most of us will be worrying over the future of Indian economy as well.One cannot help but be stressed and anxious about things in and around. If this isn't managed properly, it can lead to a rather difficult time for us to survive these tough times.
As the Lockdown became a worldwide phenomenon, almost every company enforced work from home culture, bringing in the pressure from work to our domestic spaces. Only if we set up a system to beat out stress and strain, our lives will be fruitful in these stay at home days!
7 Stress Management tips are :
1. Disconnect to Reconnect
As hard as it is to say, if you would calculate the amount of time you would spend with your parents and loved ones, after moving out of the house can boil down to a solid 2 to 3 years. We are living high-speed social and technological lives, which can sometimes lead us to forget our loved ones.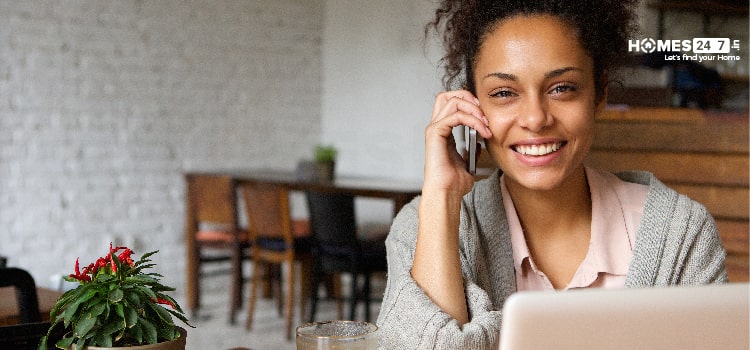 Maybe this is the right time while staying at home, to put that call that you haven't dialed in a long time and talk the day away. This doesn't have to be only your parents but could also be those long-lost friends from school or 'Chaddi Buddies.'
We believe that there isn't any other better way of dealing with stress than to just call them up and recollect good old memories. Maybe like the time you got thrown out of class for making those fart sounds. Got any better way of stress management?
2. Become a Master Chef
In a state of self-isolation or social isolation, the building up of stress and an anxious feeling is inevitable.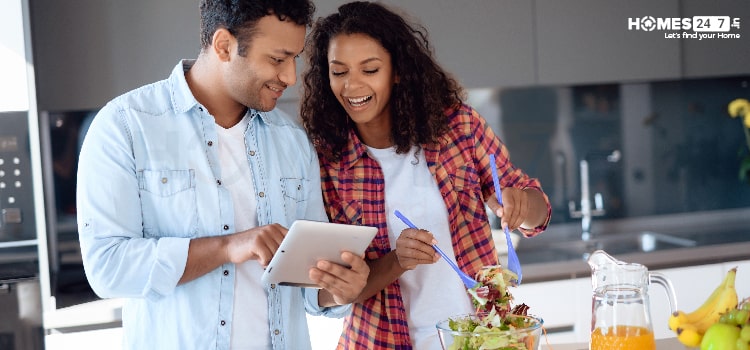 In tough times like this, many of us find comfort in food. Cooking is a neat hack for stress management during your "stay at home" days!
You could cook alone, with your family or even with your partner. Pamper yourself with the delicacy of home-made food. When couples or families maybe even you going solo, cooking has indeed been proven to help people cope with these negative states of the mind.
Want to raise the positivity of your kitchen? Here are 7 Kitchen Vastu Tips for your Home
It remains to be one of the best methods of stress management, and what better time to do it than the lockdown when you are staying at home. Plan a surprise for your folks with some fine dining and showing off your skills.
3. Feel Spiritual and Special
When one is self-isolated or under social isolation, it can become a little challenging to manage stress while just staying at home. Take some time off to reconnect back with your soul. Find yourself in the quiet wake of peace and silence.
During this time of Corona lockdown, nature is repairing itself. Birds can be heard again in the skies. In this time, you can meditate, do some yoga, relax with some home fragrances or even just enjoy the chilly warmth of the rising sun while hearing the birds chirp all around.
In this fast-technological life, we never really have time to focus on ourselves; apps such as mind valley, moon plus, etc. so, staying at home is the perfect excuse to actually "find yourself."
4. Take your first step to that Amazing Body

Freeing the soul isn't just enough, one needs to release their body too from their rusty state. Keeping fit and staying active by exercising is one of the best methods of stress management gamebook.
When you work out, you sweat and feel good because a chemical called endorphin in your body is released to the bloodstream that makes you feel extremely happy.
They don't have to be a complicated workout; one can even do small exercises to keep fit, which are all just a tap away. There are fitness apps that has dedicated videos in a structured pattern for specific goals. So, throwing your stress into the trash and feeling happy while also getting that amazing body, any better deal while staying at home?
5. Get them moves like Jagger
Music is probably the best way to deal with stress after talking to your loved ones. So, crank up the volume and dance the day and night away.
Slow dancing with your partner, rave hard to EDM, mimic the drums through your hard rock tastes, or just feel the pleasant feeling of classical music. The basic idea is to find those few tracks that make you feel like losing yourself.
This could also help you move your body and sweat a little while preventing you from feeling conscious about It. So, you got your workout covered while staying at home.
Pssst…. No one else is going to see those embarrassing moves, so just dance the day and night away.
6. Quick charge your mind
For those curious heads out there, this best time for us to go back into our books, Documentaries, Ted Talks, and articles. Manage your stress with information loaded content that is available throughout the internet. From Mario Puzo and Sir Arthur Conan Doyle to the documentaries on jack the ripper and Peter Curtin while staying at home.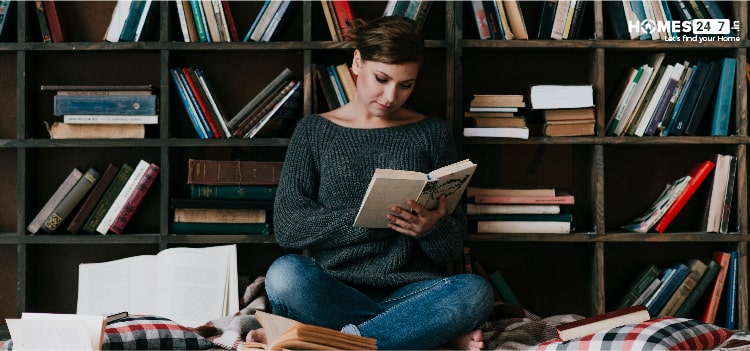 Reading books and watching informative documentaries can help you gain depth and breadth of knowledge.
Introduce yourself to new worlds and lifestyles, make a home library keeping your brain active while also being fun and exciting. This is also made easier with various reading apps. Which have all opened you to the most extensive library in the world.
7."Pamper yourself" days
Plan your calendar around certain days, where the only objective is to pamper yourself and feel special. Some in-house spa therapy, soft music, exotic home-made food, and you could even wear that dress you saved for the date night.
This is an excellent way of stress management during the stay at home days. Maybe apply some unique face packs and look funny for the day. The idea of these days is to just make your loved one, and you feel special while being away from all the curious eyes. So, date night is going to come often now, isn't it?
These are tough times indeed, with the rapid spread of the Novel Coronavirus and strict lockdown extensions, we must come up with ways to deal with stress. We here at Homes247 stand with you in the fight against the novel Coronavirus. Hence, we have let you know the 7 best ways towards stress management during "stay at home" days, so that we all can help for a better tomorrow.
Our Other Trending Blogs

Best Luxury Villas Projects in Bangalore 2020