Do I actually need a Real Estate broker or an agent? Or should I just save the brokerage money?
If you are at the beginning of a home buying process, we are pretty sure that these questions are something you are putting a lot of thought into it. If not, you should.
Let us first understand what the Real Estate Brokers and Real Estate Agents do.
When it comes to buying a property in India, the sellers and buyers stand on two sides of a wall, and it is the realtor's job to bring them together. Their responsibility is to make any transaction or communication between the buyer and seller advance smoothly and clear queries for both the parties. They conduct negotiations, inform buyers and sellers about offers and counteroffers.
They are responsible for guiding the buyer through all the related paperwork. In addition, they also make sure that their clients are well-informed on all the information on the transaction, details on moving, house inspection, and important dates.
There are two types of agents, agents who work for sellers; these agents help them bring buyers and advise their clients on pricing. There are agents who work for buyers. They help the buyers search for available properties that match the buyer's price range and wish list. And, there are dual agents who help them both close a deal.
A broker will even the odds between the two parties. Most of us believe that saving the commission is important. However, for scoring big in the long run, you need the best possible price or value for the product you are either buying or selling. And paying the commission for the brokers will only take a negligible percentage out of the amount or value.
You are paying for the expertise, Experience, and service the brokers provide for a smoother transaction.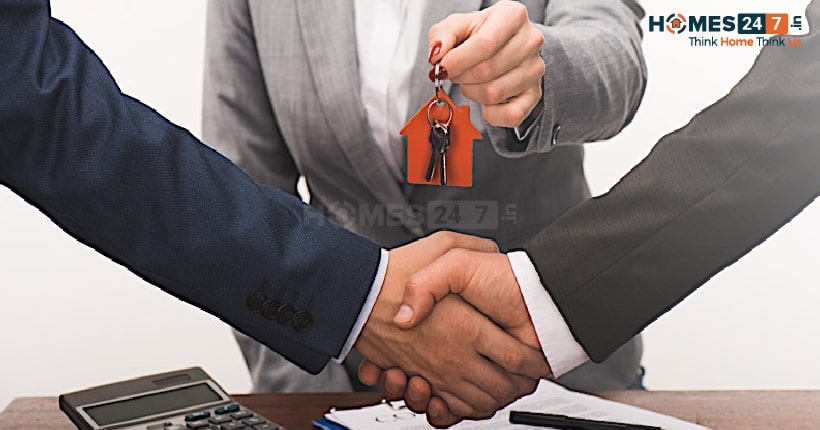 Why Do You Need A Real Estate Agent or A Real Estate Broker?
Here is a list of reasons why you need them and how you can actually save money by having a Real Estate Broker or a Real Estate Agent.
Expertise and Experience in the field
Realtors possess professional expertise to help you navigate through the process of buying a home. Real Estate Brokers or Real Estate Agents are aware of the best offers available in the market. You can explain all your necessities such as location, budget, amenities that you expect, and even the little details that are really important to you.
Buying a home can be a once in a lifetime investment for you, or you can be looking for a second or third property to invest in, no matter which, a large amount of money is involved. A large amount of money will be moving out of your bank account into the hands of someone whom you do not know.
Hence, having a good advisor by your side who is knowledgeable of all the offers and listings in the field and is also up to date on the scams and untrustworthy sellers is the best idea. You can read here to get insights about how you can prevent yourself from Real Estate Scams in India.
Plus, having a Real Estate broker will cut down a lot of time that would go into choices that you will not even shortlist. In contrast, the Real Estate agent will provide you a choice only based on your preference.
Curious about Saritha Splendor in ITPL, Bangalore
Ability to give Attention to Details
A Real Estate agent, especially those who have more Experience helping people find homes, will be able to look into the details you might miss. Transactions in Real Estate involves a massive amount of paperwork. And, it is not only laborious; it requires immense attention to detail.
A Real Estate agent will guide you and assist you throughout the paperwork. Sometimes, you might end up making an error in the paperwork that might cost you the same or even more money than what you had planned on saving on the brokerage.
You might get a little laid back when looking for a house or get carried away with the attractive amenities and other such things. A really good Real Estate agent will be able to alert you about the things that you might overlook, such as leakage problems, insect and pest problems, and other issues.
Realtors are better at Negotiations.
Real Estate agents have no emotional attachment to the property they are going to purchase; hence, nothing can cloud their judgment while making a negotiation. Even if you think you can pay more, a realtor will let you get the deal closed only at a deal that is best for you.
With Experience or skill, or simply both, Real Estate agents know what works and what does not. Most of them have their own tried, tested, and successful techniques.
Real Estate agents will also help you find loan options that are best suitable for your financial state of affairs and draw up paperwork for the bank. Thus, they provide guidance to you on financial concerns as well.
Check Casagrand Boulevard Phase II Apartment in Hennur Road
Do you need a Realtor by your side to sell your property in India?
If you are looking to sell a property, you will still need a Real Estate agent or a Real Estate Broker to get the best possible deals.
Analysis and Aid in the selling of your property
Real Estate agents will have a thorough knowledge of the locality, appreciation, and competition regarding a property. With their expansive knowledge in the field, they will provide you guidance on pricing and negotiations.
They possess a better grasp of the field, and they will provide guidance on how to market and how much money and time it is worth spending on in terms of marketing. Real Estate agents, with their skills and expertise, will be able to market your property better. They are savvy around using Real Estate related online tools.
Real Estate agents will speak to interested buyers first on your behalf and send to you only the buyers who show more possibilities of closing the deal. Hence, they save you a lot of time. Also, with their extended networks in the Real Estate industry, they will be able to find you leads sooner.
Realtors who have years of Experience will also be familiar with market trends over a long period of time. They have the resources and the necessary networks to bring the best deals for you.
Real Estate brokers will prepare the paperwork for you, and with their professional expertise, there rarely will be any mistakes. This will not only save you time; it will also save you from a lot of stress.
They will always keep a complete record of the process, from the time you started until the bank loan procurement. You can access them at any time with a request.
Also, Real Estate brokers will aid you with any legal factors regarding buying, selling, or loan procurement.
There are a lot of external forces trying to undermine the Broker class in real estate. As a part of the unorganized sector, the common brokers will certainly be affected by this unhealthy competition and agenda to wipe them out. This will further impact their families, and in the end, millions of lives and livelihoods will be affected. However, we will stand in solidarity with the Realty Brokers of India. Most of us are raising our voice for the local businesses, especially through the campaigns of Vocal for Local and Make In India, but most of us fail to realize the worth of our friendly neighborhood brokers.
So Know Broker before saying a Big No to Broker.
In conclusion, Real Estate Agents or Real Estate Brokers in India will, in fact, save a lot of your money, your time, and your energy. It is always a smart choice to take advice from smarter people.
Find some similar Real Estate Blogs here