Let's have a look at the best flats under 30 lakhs in Bangalore.
Bangalore, in 2020-21 has grown to be one of the biggest proponents of the residential realty market in India. Bangalore has shown a strong sense of resolve. It is the first major metropolitan city to comeback amidst the backlashes of the corona pandemic and lockdown.
As the pandemic has shown us the real value of a home, especially one's own rather a rented one. This has also increased the number of homebuyers in the market, where most are looking for affordable housing bracket and mainly flats under 30 lakhs in Bangalore.
***The numbers below are only for reference and in no way related to the ranking of these projects.
Here is a well-curated list of Bangalore's Best Flats under 30 lakhs -
Sowparnika Group is one of the leaders in the affordable housing sector in India, focusing on Bangalore, Chennai and Kerala. Often working close with Government, they provide the best in quality and aesthetically sound flats in Bangalore at budget-friendly rates.
Sowparnika FLAMENCO is one of their iconic projects in Sarajapur Road, East Bangalore. The project sprawling over 2.8 Acres and housing over 264 units of 1, 2 & 3 BHK specifications, and is said to be a game-changer in the vibrant IT Corridor of Bangalore!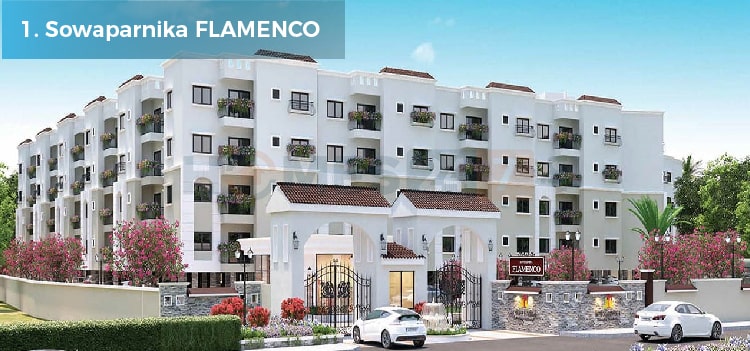 Sowparnika Flamenco also boasts of many well crafted and state of the art amenities for its residents including landscaped gardens, courtyard, a creche, swimming pool and much more.
The Spanish themed architecture is sure to steal your heart away!
Sowparnika Flamenco
2.8 Acres

1 , 2 & 3 BHKs

264 units
Iconest 3 located at Electronic City, South Bangalore is one of a kind residential space in the metropolitan city. Iconest 3 from Icon Homz brings forth a revolutionary lifestyle for the denizens of Bangalore by providing next-generation comfy and compact spaces.
Iconest 3 is spread across 2 Acres of Land and has over 224 luxury new-age living spaces bound to break all the stereotypes in the residential real estate sector of India. The residential complex offers 1 & 2 BHK configurations for the residents and being at Electronic City, one of Bangalore's landmark IT hubs. It is also a beacon for realty investors.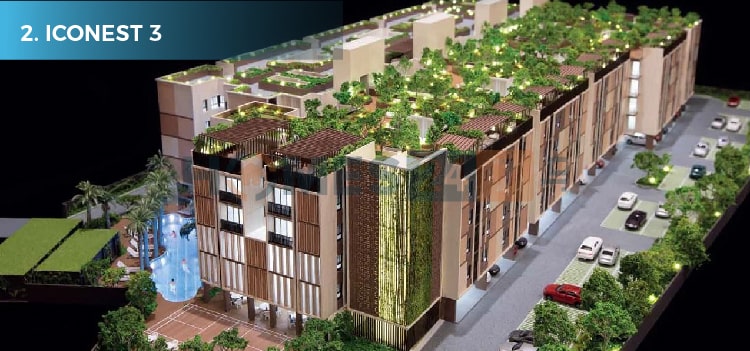 ICONEST 3
Covers over 2 Acres

224 Units

1 & 2 BHKs
VBHC Palm Haven from the reputed VBHC Value Homes stay true to its name and provides a haven for the citizens of Bangalore from the urban hues and hustles. The spectacular residential project lies in Mysore Road, West Bangalore and covers and an area of a whopping 15 Acres.
The large scale residential complex has over 1920 specially designed homes of 1 & 2 BHK configurations. The complex provides many state of the art amenities for the apartments in Bangalore at pocket-friendly rates. The amenities include a jogging track, landscaped garden, swimming pool, clubhouse and much more.
Since these classy Bangalore flats under 30 lakhs are located at Mysore Road, the residents can enjoy being near to two of the most prominent regions of Karnataka, ie Mysore, the cultural capital and Bangalore, the cosmopolitan, tech-driven and actual capital of the state. Also, the area is one of the most serene neighbourhoods of Bangalore city.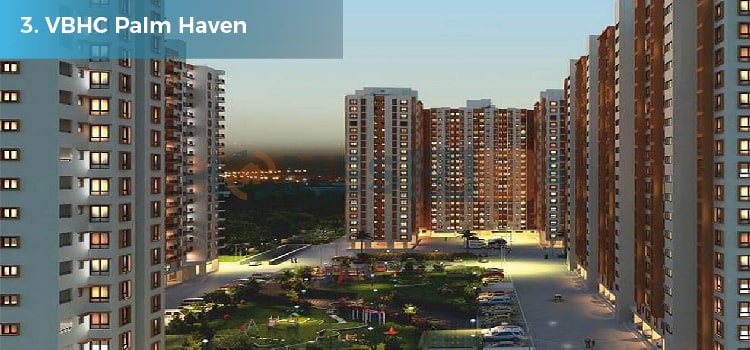 VBHC Palm Haven
Sprawls 15 Acres

1920 units

1 & 2 BHKs
Prestige Group needs no introduction in India, especially in Bangalore! The reputed developer group has been the makers of some of the grandest buildings in Bangalore, whether it be residential or commercial. Their delightful apartments for sale in Bangalore are indeed the best in the city!
Prestige Finsbury Park Hyde at Bagaluru, North Bangalore has the same iconic makeup of everything Prestige Group stands for, Quality and Aesthetics to the ultimate core of its living spaces.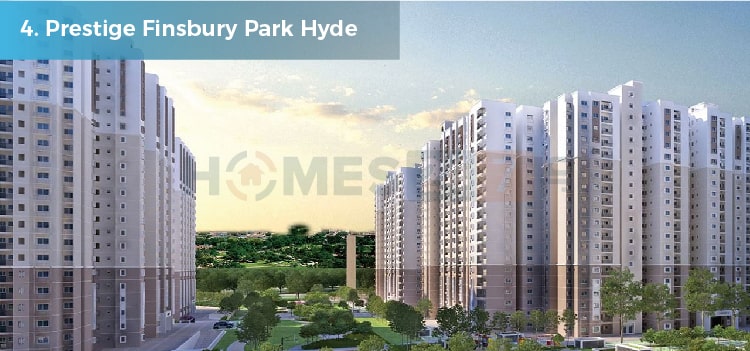 The 25-acre project houses over 2092 units of elite dwelling spaces available at pocket-friendly rates. They often come up with the most searches of the best flats under 30 lakhs in Bangalore.
Prestige Finsbury Park Hyde
25 Acres

2092 units

1 & 2 BHKs
Adarsh Greens from Adarsh Developers is one of the top affordable projects in Bangalore. The suave flats under 30 lakhs are located at Kogilu Cross, South Bangalore and offer 700 units spread across a land of 27 acres.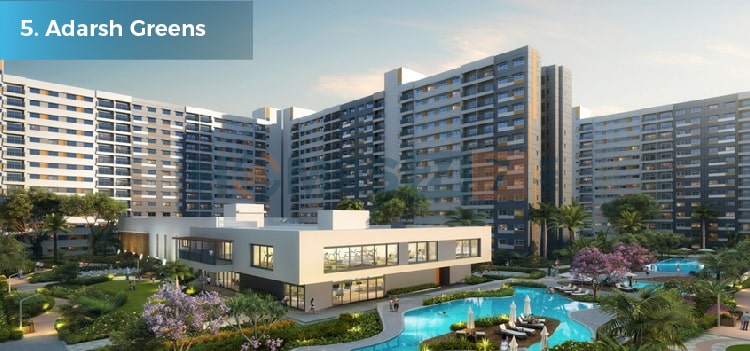 Adarsh Greens provides 1 & 2 BHK under 30 lakhs and is one of the most sought after affordable housing projects in Bangalore. The huge residential complex also offers besides some of the most cheap flats in Bangalore , many amenities such as swimming pool, car parking, yoga centre, recreational and play areas etc.
27 Acres

700 Units

1& 2 BHKs
So how do you find our list of the best flats under 30 lakhs in Bangalore?
Click here to check out more Flats in Bangalore.