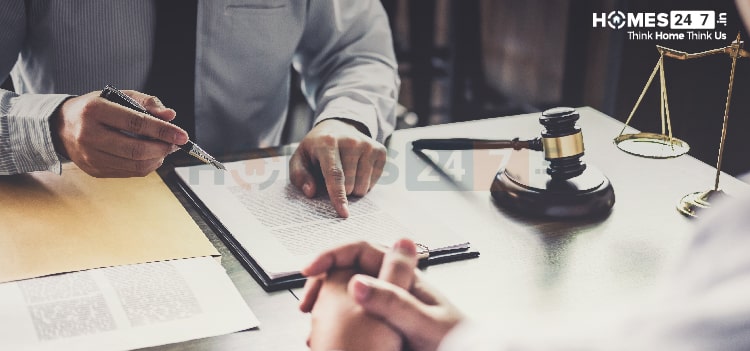 8 common real estate FAQ on government schemes
Date: 26-September,2020
Last Updated: 28-September,2020
Did you know that Indian government schemes can ensure a home for anyone? Read on to know more!
It is always best to stay informed and cautious about things around you especially when it comes to buying a home. Owning a house is a key factor which influences an individual financially and emotionally! However, if you are ready both emotionally and financially, the procedure of going through to own your dream house is not that difficult today.
Thus, here we are with a comprised solutions to all the government, Legal and Finance related quere
1. What are the after sales service in real estate?
After the deal is done, post sales services play a major role in building trust and ensure a peaceful stay. We strive to make your journey from Searching the best house to settle in the same a memorable one! Here are few of the post sale services to ensure a hassle-free procedure of housing:
Help in the entire documentation and formalities procedure(Legal and gov.)
Having a professional guide from search to settle at no cost
Interior and decoration ideas and getting the best designers for you!
Providing vastu tips to ensure positive energy flowing around the house
Educating the Tenants and owners with attractive Loans and schemes for affordable housing.
We at Homes247 ensure high-quality post-sale services to provide an ease of access to give you the experience of your home buying your home.
2. What is the payment schedule when you are buying the property online?
While you are planning for residential property or buy house online, you have to undergo the following payment schedule:
Initial after you select the property you need to do the on spot booking of the same by providing a token amount anywhere between Rs. 1-5 lacs.
Post that you need to get into a formal buyer and seller agreement within 15 to 30 days by paying 20% of the property value including the token amount you paid earlier.
Post that for the remaining amount either to can apply for a home loan or self- funding of the same.
3. Being an NRI, Can I rent out/Buy property online?
Of course, you buy property online! Being an Indian it is very likely to dream of owning a property irrespective of commercial or residential. You can also claim loans for furnishing and renovating the house. One of the best parts about being an NRI is that if you own only one property and that too in India, you are exempted from paying income tax. NRIs like any other normal buyers can also fetch details online about the available properties and choose the best for them but RBI also allows financial assistance to NRIs like home loans etc. Also, in future when you sell property online, You are enormously benefitted with the returns on investment you get. For current status and updates and NRI formalities and legal procedure get in touch with homes247 today!
4. Can I get a loan from government to buy a house?
To be at par with the growing demand in the country. The Indian government has introduced a substantial amount of schemes in order to encourage affordable housing for every individual! Let us look into some of the government schemes for your next home:
Pradhan Mantri Gramin Awaas Yojana
The Rajiv Awas Yojana (RAY)
Delhi Development Authority Housing Scheme, 2018
Tamil Nadu Housing Board Scheme (TNHB)
Maharashtra Housing And Area Development Authority (MHADA), 2018
NTR Urban Housing Scheme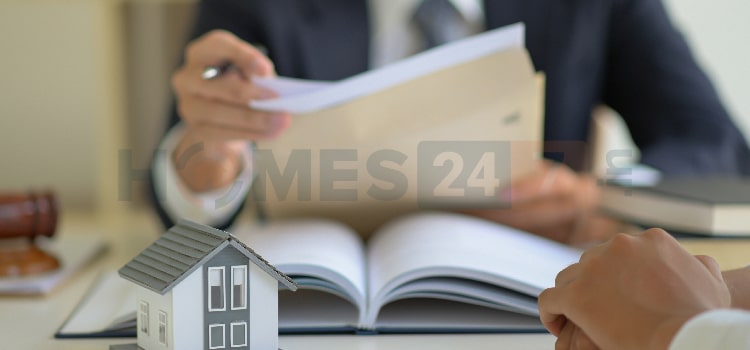 5. What taxes and fees we are required to pay while buying a house?
Property purchase tax and payments with no doubt come into the picture once you get into clearing the formalities. The following is the schedule you have to clear up:
Registration Fees: You need to pay 1% of the property value as registration fees
Stamp Duty: You need to pay between 5-6% of the property value as a stamp duty.
Good and service tax(GST): We are already aware of gst on flats purchase tax as it directly relates to the asset.
Tax deduction at source(TDS): Once you decide to buy a property, you need to pay TDS to the government to transfer the property.
6. How important is RERA approval in terms of Gated communities?
Before you could buy a property you need to be sure of why you need to invest in it and how will it benefit you. However, in order to prevent fraudulent activities it is necessary to check if the property you are planning to invest has a RERA approval as it ensures on-time construction of the project and it is a big relief to homebuyers as it ensures transparency.
7. What is the price appreciation if I am buying a property today? What are the factors that involve in bringing in such changes?
When we talk about the future perspective of the property you are buying today, you need to understand that investment on a property is like an investment for a lifetime! Provided which, the house you are buying today is bound to the convenience of an individual. The price of the property is unpredictable but it is likely to be high as the need for a home is never-ending in the population we are among today! Factors like public transport connectivity, amidst a lively area, meeting all the basic requirements of a human being etc are a few of such factors which results in real estate appreciation.
8. What are the approvals required for construction in Real Estate ?
Irrespective of whether you are investing in a real estate investor or a home buyer or a building developer , the need for verifying approval is a must. The building plan approval requirements are something that you should be aware of before investing in any property. In case of real estate construction, Approvals from the Government departments of Electricity, Water, Airport, Ownership Certificate Municipal department, Ministry of environment and in some cases Approvals from Aviation and coastal authority is also a must! here we are with a list of documents required for building plan approval which will relieve you from stress of any hassles in future.