"Simplicity is the ultimate form of sophistication"- Leonardo Da Vinci
When we talk about modern minimalist interior design, what exactly are people seeking today? Many wander around to find simplicity with the magic of luxury and beauty. The Art of minimalism is beyond home decors, and it is more oriented towards your lifestyle!
Minimalist interior design is bound to a phrase, "less is more," and that being said, people seek designs that go hand in hand in terms of cleanliness, peace, and class!
Do you know about the elements which makes interior design just right?
Simplicity redefines the beauty with its artistic look. In this blog, we are going to share effective modern minimalist interior design tips that are sub-categorized into two sections;
a. Minimalist Home Decor
b. Minimalist Architecture
a. Minimalist Home Decor
The style statement of your home is well defined when it is sleek and straightforward. Here we are with a list of modern minimalist interior design tips that are handy and requires less effort to beautify your home.
1. Let the Art dominate!
Using a large-sized wall painting on your simple light walls will add a WOW statement to your decor! Feminine and Floral Art always shouts the elegance amidst modern and simple furniture around it.
2. Lighten up your home for decors

The most essential modern minimalist interior design- Lighting. Chandeliers, hanging lamps, and stunning small lights will offer an edge to perfection by adding a style statement to your comfortable living. So what are you waiting for? Lighten up your home at its best, today!
3. Foot Rugs underneath your furniture of living room
The grace of your living room can be enhanced by adding sophisticated yet simple rugs underneath the furniture. Don't go too small with your rug size. Make sure that the rug properly accommodates the seating area. This is perhaps one of the simplest modern minimalist interior design tip!
The ambience of your Living room will radiate even greater if you follow a few Simple Vastu Tips!

Click to Read about the Living Room Vastu Tips here
4. U-Shaped Seating Area at the Center
The living room got no chill without a perfect alignment of the sofa. An U-shaped seating area at the center of the living room is the best thing you could do to your home today!
Instead of pushing all your furniture to the corners of your house, try aligning them in a way that your sofas talk to the table and chairs are facing towards them.
5. Create a Green Wall

Greenery always provides serenity. If you agree to this, then this tip will surely benefit you!
Attaching a few green plants and flower pots with wooden slabs hammered to the wall will provide a serene outlook. This is quite inexpensive minimalist home decor tip, which will also sustain an eco-friendly and peaceful living.
Apart from these decor tips, We also have other ideas which you can use while planning the construction of your dream home!
b. Minimalist Architecture: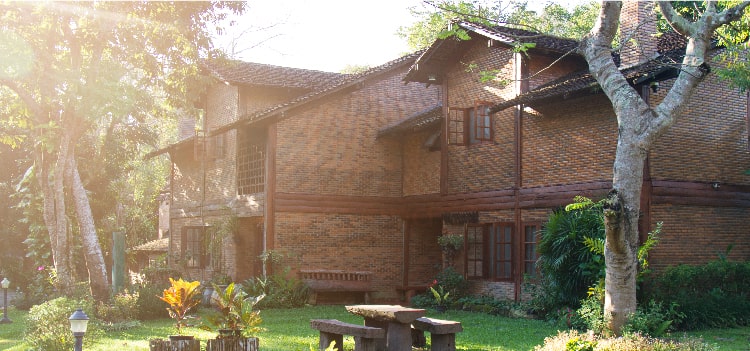 Minimalist architecture is all about simplifying the architecture for a sleek look!
Who doesn't like space and cleanliness that allows the room to breathe?
The following are the main features of minimalist architecture:
1. Simple wall finishing
2. Sophisticated functioning
3. A spacious infrastructure that enables light
4. Minimal decors
1) Simple formation and wall finishing:
Before constructing the house, you should have a simple and efficient plan enabling the layout to look spacious.
It should include the following factors;
Modest storage areas
Simple formation
Minimal interior design
Emphasizing more on Natural Lights (Open spaces for windows, balconies, etc.)
2) Sophisticated Lining and Functioning:
Simple designs with a single colour or a contrast on the walls will surely add an aura of class, which resorts to better functioning in the house. The simple lining of the interior walls and the facing of the house with attractive exteriors that enables you to express the physical characteristics of the texture.
Wooden Furniture can be an extraordinary addition to your living room.

Click to read about 10 different types of wood used for making Furniture in India!
Either you can choose a wooden exterior finish with light colour walls for the interiors, or you can use eye-catchy dark colours like blue, green, grey or other such vibrant dark colours. With interiors go for the likes of white, creme, lavender or similar soothing colours. This will give you an aesthetic finish to your home.
3) A Spacious Infrastructure that enables light:
More open and free-flowing spaces sustain a clutter-free, fresh, and simplistic lifestyle. After all, free spaces are the driving force of minimalist architecture.
Messy and fewer spaces are often known to create stress and difficulties in your lifestyle as they instantly disappoint you. Why not start peace and happiness from scratch?
Click here to learn for 5 Eco- Friendly Lighting tips for Your Home!
Spacious infrastructure consumes less space for clutter and more space for your happiness and prosperity.
4) Minimal decors:
Sometimes, all you need is a different perspective, when it comes to minimalist home decor. We have shared home decor tips earlier which would surely work miracles with your infrastructure design.
The secret of this type of decor lies in using those few things that you truly need and love to keep them with you. If not, your house might look something like this. (Image of a messed up living room with lots of things)/utter-clutter.
With this, we hope that we have bombarded you with loads of ideas that will spark the light to your new sophisticated lifestyle!
As mentioned above, the elements which make interior designing just right include space, line, forms, light, colour, texture, and pattern. These modern minimalist interior designs are our handpicked collections that infuse the balance to creating an aesthetically delightful interior.
Explore Our Other Trending Blogs