Let's explore the best home remedies for a healthy lifestyle!
It is rightly said, a healthy life makes a wealthy one. Certain home remedies must also be taken to improve healthy living and lead a healthy life.
But the question arises, how can health be ever compared to wealth? It is because one must maintain the body or physical self throughout life. Our body lets us do all the activities every day. Therefore, it is vital to take care of it in the most natural way possible. Especially now in the age of coronavirus, we have to boost our immunity power to the max!
It is important to know what we consume in our bodies. Everything can have a negative or a positive effect on us, and it is vital to know thoroughly what is being consumed. Here, the best home remedies come into play as at home, the natural ingredients are used, which are very healthy for the body.
Home remedies can be classified into drinks with herbs or eating food mixtures that will cure your daily problems like nausea, cold, etc. Thus Natural remedies for good health can be edible as both liquid and solid food items.
Medicines are essential, but a healthy alternative should always be the backup to cure the problems through the natural way. One of the best things is that there are no or fewer side effects on home remedies than the consumption of medicines.
Another one of the best home remedies pros is that it is more affordable than medicines. It involves natural healing, increases the strength of the immune system, is cost-effective, and is very easy!
We will tell you about some of the best home remedies you can use to make your lives simpler and healthier in the most natural way. Using these Herbs and other natural elements have been a part of our Indian Tradition since time immemorial!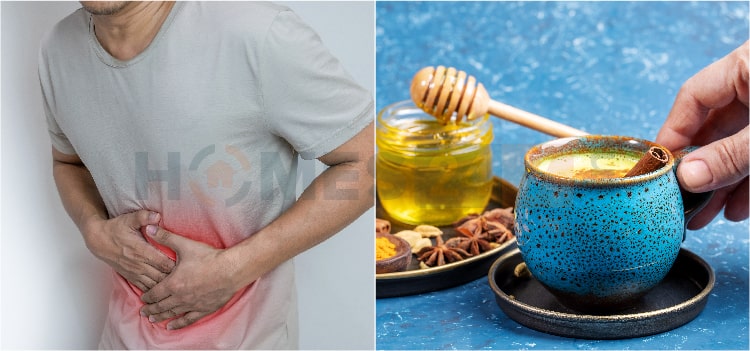 1. BEST HERBS FOR STOMACH
Stomach aches are very common nowadays. People get them on a regular basis, but with the right kind of herbs, it can be cured!
The digestive system of our body has a lot of influence over our nervous, hormonal, and immune systems.Tummy aches are also a big stress when it comes to travelling! Therefore, the right kind of herbs must be used to take care of the tummy aches.
Ginger: Ginger has excellent medicinal properties. It acts as an agent against nausea and bacteria. Also, if you are suffering from cold hands and feet, ginger will help you warm.
Turmeric is yet another natural remedies for good health, it helps to reduce bloating in the stomach and has powerful anti-inflammatory properties to help with stomach indigestion.
Fennel, along with turmeric, also helps to reduce bloating. It has high quality to improve appetite and even acts as a stimulator to the liver.
Caraway is an herb that can help you during cramps and nausea. This is highly recommended for women during their menstruation cycle who suffer from period cramps every month. It even helps to keep the bowel gas-free and prevent fermentation in the stomach.
Practicing Yoga too can help you move towards a healthy lifestyle! Here are some easy yoga poses!
Other herbs include cinnamon, which helps reduce ulcers in the stomach and garlic, which has strong anti-bacterial components that support a healthy body.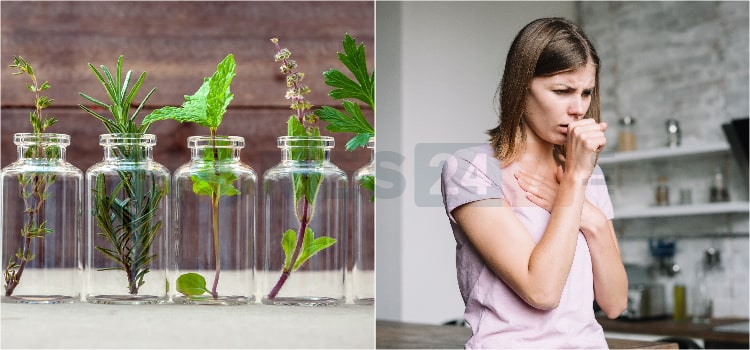 2. DRY COUGH REMEDY:
Some of the easiest and effective ways to cure dry cough can be done at home itself.
Honey tea works well during cough. Honey is one of the best home remedies which helps a lot of ailments.
Honey: Honey provides relief and helps to cure the coughing. Since ginger has anti-inflammatory properties, it also helps to get relief from nausea and pain. It relaxes the membrane in the airway, which significantly reduces the cough.
The natural remedy of saltwater gargle has been in use for a very long time. Salt helps to give relief from coughing and soothes the throat as well, thus it's one of the best natural remedies for good health.
3. BEST HOME REMEDIES FOR CONSTIPATION:
There are a lot of remedies for constipation that can be done at home itself. It is vital to stay hydrated and important to consume more water. Some studies show that sparkling water relieves constipation in a better way than tap water.
Fiber intake can help you to increase the bowel movements as well. To prevent constipation, one should aim to consume a mixture of soluble and insoluble fibers.
Coffee: Coffee stimulates the muscle in your digestive system prevents constipation by balancing the gut bacteria as well. It contains small amounts of soluble fiber content that is good for the stomach.
Some lactose intolerants should consider that milk can be one of the reasons they get constipated. It is good to avoid dairy products during the time. Replacing dairy products with calcium-rich foods can help you have a balanced diet that your body requires.
Walking can be very healthy, as well. It is good to do a little exercise in daily life. It keeps you active and healthy. Walking can even reduce the number of symptoms that one gets during constipation.
Just like these home remedies, exercising will also help in keeping you fit and healthy. Don't know where to begin? Here are easy exercises for beginners!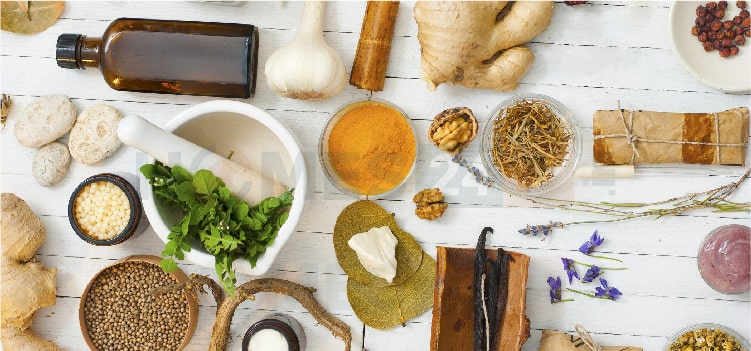 4. SOME NATURAL REMEDIES:
Some of the best home remedies involve sugar for hiccups. It helps by stimulating your vagus nerve, which results in stopping hiccups very effectively.

Apple cider vinegar can be used for getting clear skin. It acts as an astringent for oily and acne-prone skin.

Coconut oil can be used to get healthy hair and skin. Aloe vera can be used for healthy skin, burns, and marks.
There are a lot of types of home remedies. People must understand the need to consume fewer antibiotics and medicines to improve immunity and build a better life.
A healthy lifestyle must be made by eating proper food, consuming natural and organic products, and healing the body's implications in the most natural way possible.
A lot of ingredients that we find at home have a lot of properties that can help us get rid of the daily problems we face with our bodies. These natural remedies are beneficial and ensure that there are no or very few side effects shown after their usage.
That is one of the essential parts of some of the best home remedies. Home remedies should be given attention at it can help in various ways. So, all the best to make good use of the things that we quickly find at home and lead a healthy lifestyle!