In the construction trade, when we say concrete, we mean reinforced concrete. The full name is concrete reinforced cement or RCC construction. RCC (Reinforced concrete) is concrete containing steel bars or rebars, called reinforcing bars. This formulation works very well since concrete is very compressive; simple to manufacture on-site, steel is very tension-intensive and inexpensive.
What is Reinforced concrete or RCC?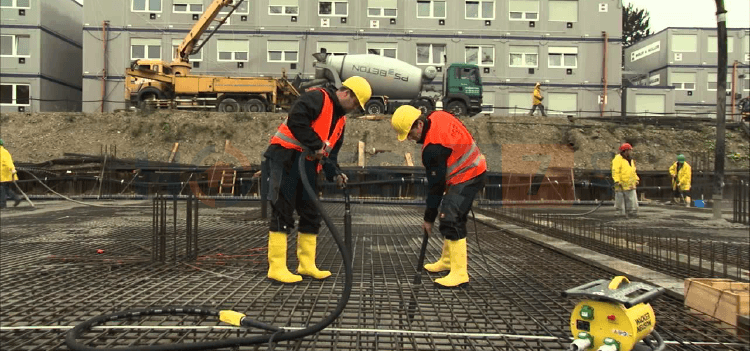 Reinforced concrete (RCC) contains embedded steel bars, plates, or fibers reinforcing the material. Such materials magnify the load-carrying capacity, and because of this, RCC construction is commonly used in any building. Indeed it has become the most frequently used building material. It is one of the major developments of last decade's Real Estate Technology. Especially in the field of Construction Techonology or CONTECH.
Through concrete, reinforced structures are designed in such a way that the two components together withstand the forces applied. The concrete's compressive strength and steel's tensile strength create a strong bond to withstand certain stresses over a long time. Plain concrete is not practical in most building projects because it cannot easily withstand and endure the stresses caused by vibrations, wind, or other forces.
Why does the RCC construction continue to dominate?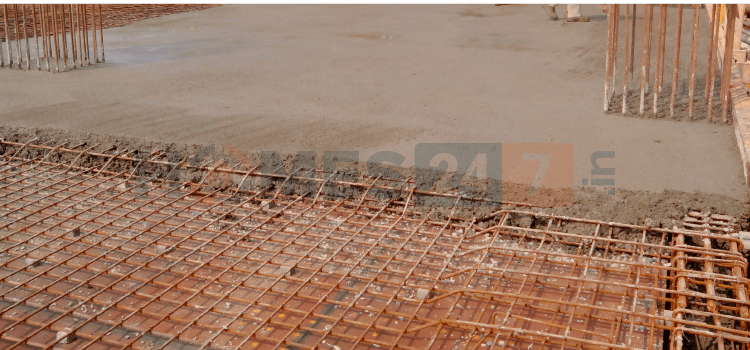 Before RCC's arrival, the existing facilities were designed using concrete. The issue that emerged was that those buildings' structural integrity collapsed, which caused the structure to collapse prematurely. The primary trigger was the lack of concrete treatment of the structure's tensile forces.
Nevertheless, it increased the durability of the building system significantly with the implementation of RCC construction. As RCC constructed structures could handle the tensile forces more effectively, it became the building standard and continued to dominate in the years that followed.
Developments in RCC concrete technology
Significant advancements in RCC concrete technology have been made over the last three decades or so. The strength and other earlier structural properties of steel reinforcement are now known as ordinary and reinforced cement concrete, and prestressed concrete has become common materials.
Subsequent work has led to the development of a range of concretes, including fiber reinforced concrete, carbon concrete, ferrocement, sulfur concrete, lightweight concrete, autoclaved cellular concrete, and high-density ready-mixed concrete, self-molded concrete, roller molded concrete, high-strength concrete, high-performance hard concrete.
Just as RCC Construction Technology, MIVAN has been ruling the Indian Construction Industry for the past decade. Check out MIVAN Construction Technology
The three main forms of reinforced cement concrete are briefly discussed here.

This concrete is used primarily for the application of both new buildings and overlays in pavements. For this purpose, there are different types of mineral, organic, and metal fibers. Prefabricated concrete systems, concrete reactor pressure vessels, blast-proof structures, machine frames, tunnel liners as well as thermal impact-resistant structures are examples of Fiber-reinforced concrete structure. This is commonly used. The thermal shock and heat spill resistance of steel fiber reinforced concrete is much higher than that of regular cement.
2. Polymer Concrete
Based on the type of monomer mix used in the concrete, polymer concrete is used. Substantially higher polymer concrete compared with plain concrete. This is used in the manufacturing of concrete tubes, concrete blocks, and tiles for concrete, tunnel supports, pre-manufactured floors for concrete, prefabricated cement structures for heavy use, desalting structures, lightweight concrete building and surface protection for cast-on-site concrete.
3. Ferrocement
Ferrocement is a type of reinforced concrete that is primarily affected by the mesh form, quantity, orientation, and strength properties. The thickness is between 2 and 3 cm, with the external cover between 2 to 3 mm. The thickness is variable.
This is used in fishing and container shipbuilding, storage of crops, biogas storage containers and digesters, fermentation tanks, refreshing towers, septic tanks, irrigation channels, drying panels for agricultural products, concrete shutters and forms, and treatment of waterproofing on RCC buildings or RB rooftops, tank or pool cover. The Material Science Group of SERC (G) has successfully used it in India for the construction of domes, large reservoirs, manhole covers, drainage units, etc.
Some of the best practices in RCC construction technology
1. Foundation
When the building's foundation is weak, then the entire structure fails or sinks. Keep in mind these pointers to ensure a solid foundation.
2. Marking and Excavating the Foundation
Be sure the foundations are properly labeled for new walls, so they are the right size and in the right place to support the wall weight. Obtain from the engineer the layout plan or centerline drawing and set the centerline of the building's longest outer wall as a reference line between the pegs driven into the ground.
3. Anti-term Treatment
Pre-construction anti-termite treatment is a procedure that applies soil treatment to a building at the early stages of its construction. Anti-termite treatment is intended to provide the building with a chemical shield against the termites in the subterranean.
4. Cemetery Vault
Cement absorbs moisture from the air readily, if it is not properly stored. The cement's binding property and strength depend on its chemical reaction capacity, which occurs in the presence of water. Therefore, cement must be shielded from heat and oxidation, as it can easily lose strength and form lumps.
Another Major Methodology used in India is Pre Cast. Check Out PreCast Cosntruction Technology!
5. Aggregates
Low-quality aggregates will result in lower concrete, which will impact the structure's durability. The existence of any of the aggregates in excessive quantities harms the concrete environment, hardening, strength, and durability.
6. Mixing concrete
Stop manual mixing of concrete. Hold amounts of water close watch when mixing. Mixing time should be a minimum of 2 minutes. Just use the Admixtures if appropriate. Dosage to admixture will be optimal for usage. We should not apply the amount more or less when mixing the concrete.
7. Compaction
Compaction involves separating the concrete from the air. It'll lessen the voids. The narrower the voids, the concrete better. Proper compaction should ensure the tightness of the water.
Conclusion
Like other areas of CONTECH such as concrete research and development (R & D) have been a continuous operation, like mentioned above, different forms of concrete have been produced from time to time to meet the construction industry's needs. Self-healing and smart concrete technologies are still being developed, but are expected to be fully developed soon and will be accessible for use in construction.