So, the other day, a person I know, comes up to me and asks, "Which are the best Vastu fishes for home?"
Me being a layman, a person who didn't know what a Vastu fish was or that to own Vastu fishes in one's home could give you the bonus of having proper Vastu, which is an age-old method to ensure lasting prosperity.
So come, let's take a look at what a Vastu fish is and which are the best Vastu fishes for home?
A Vastu fish is one such living, breathing embodiment of Vastu, which is an epicentre of positive energy! Once brought to your house, it can bring positive changes in ways, things function both inside and outside for the better.
Vastu, it's a word that is commonly thrown around isn't it, but
What is Vastu?
Well, Vastu, simply put, is a Vedic science, a practical and result-oriented concept. Which, when followed correctly, can bring into our lives, an increase in prosperity and general harmony.
In many cases, the lack of proper Vastu or a 'Vastu defect' can be the source of many problems, but there is a way to solve those problems.
Did you know that some Vastu specialists consider having these fishes are the best remedial measures for any Vastu defects?
It is one of the best ways to bring the positive effects of Vastu for the living room.
Frequently Asked Questions about Vastu Fishes
What is the luckiest Fish?
Arowana or the " Dragon Fish" is considered the most luckiest Fish among the Vastu Fishes. The far east versions often vouch for the Koi Fish, but it is seen as the symbol of fortune for those who persist in their goals and are highly ambitious.
Does Fish absorb negative energy?
Yes, it is believed that fishes do absorb negative energy and even ward off the adverse effects as they remain active throughout.
Where should a fish tank be placed in a home?
The best position for a fish tank in a home is the South - West Corner of the house, especially in the hall. It is also said that the aquarium should be kept where it will reach the sight of every visitor.
Once you have decided to bring in vastu fishes into your home/office just think of the placement of its abode i.e Fish Aquarium.
This Aquarium need not be placed just at your house but can be your office, school, and any other place. Also, it makes the place look absolutely lovely. Sounds like one hell of a deal, right? Small and Cute fishes in amazing tanks helping us live better and it is also one of the most efficient and practical Vastu tips for home.
So, let's get down to the good things, let's look at some cute fishes, shall we? So, what are the Best Vastu fishes for home?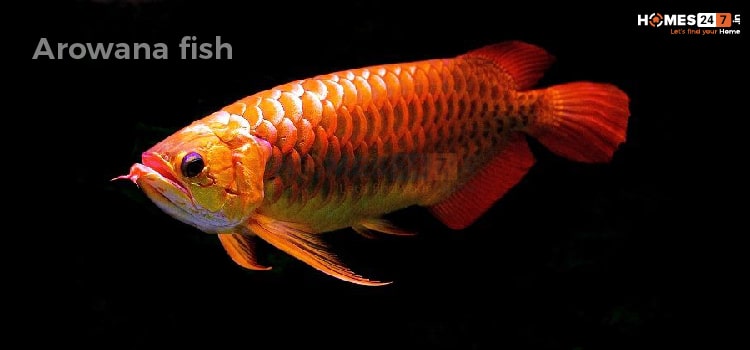 1. Arowana fish:
Also known as the Dragon Fish is most preferred when it comes to the idea of a Vastu fish aquarium. Symbolizing power, wealth, happiness, and health, it is considered to be the best. But the con is as it's endangered, it's costly to purchase and maintain.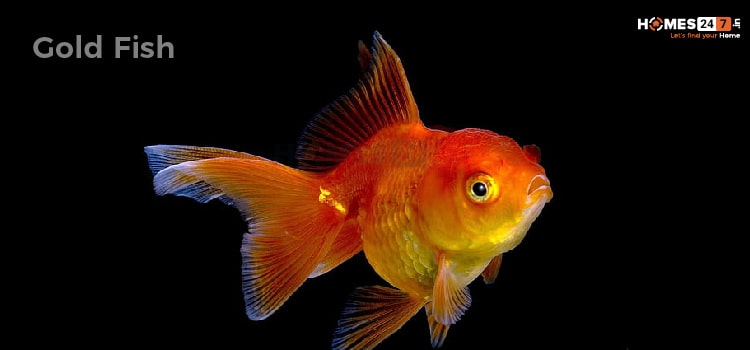 2. GoldFish:
A frequent, economical, and more straightforward choice. It is preferred in numbers identical to the dragon fish, symbolizing harmony and beauty.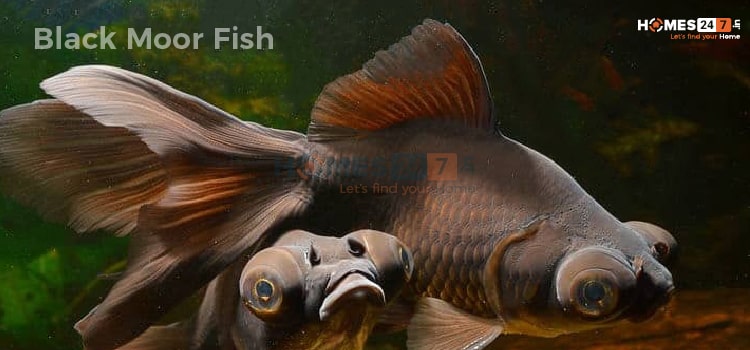 3. Blackmoor:
Fishes such as the black moor in the aquarium is said to take all the negative effects and only leave behind positive energy.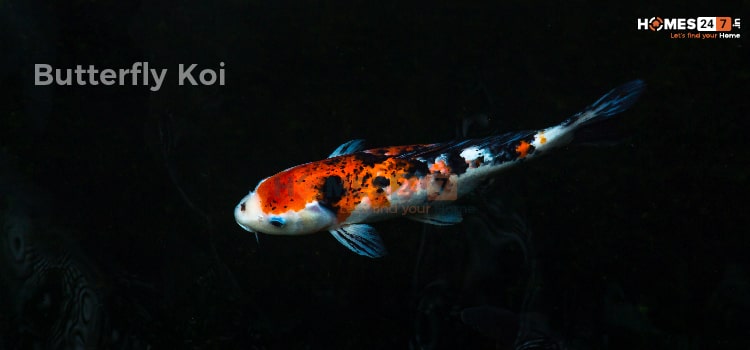 4. Butterfly Koi:
The golden carp is also known to be a legendary swimmer, that can swim against the strongest of currents. It symbolizes career success, achievements, and good luck to both student and career opportunities.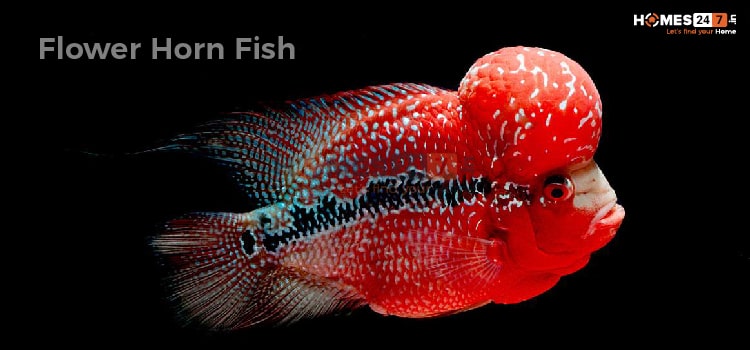 5. Flower Horn Fish:
Known for its beauty, the flower horn fish can bring into the house, the extreme amount of luck and love to its owners. Generally selected for its ways of creating a happy environment and a healthy family.
All these fishes look so adorable, and the next question is about the proper number of fishes in aquarium, according to Vastu?
Just like these lovely fishes, there are plants which can usher positivity! Take a look at our carefully curated list of Vastu Plants for Home
It is highly recommended that there should be a total of 9 Vastu fishes in the aquarium. Out of which eight can be any of the above fishes (except the blackfish). The 9th being the obvious blackfish, which isn't necessary but just a recommendation.
The best Vastu fish for a home, check!
Cute adorable tanks for them to be amazingly amazing in, check!
And a lovely place in the house that you have reserved for these fishes check!
Now, what are the benefits of maintaining these fishes?
A fish aquarium generates a lot of positive energy while absorbing negative energy.
If a fish dies of natural causes, then it is believed to have taken something terrible away from you by sacrificing its life for you.
Healthy, active, and playful fishes help attract wealth, health, prosperity & abundance.
Feeding food to hungry fishes is good karma!
Observing fishes in an aquarium helps to maintain and retain a calm mind.
If there's a problem in some aspect of your life, then placing an aquarium in the corresponding area of your home will help relieve that issue.
And makes your house look AMAZING!
Hence, my lovely ladies and gentle readers,
Get yourself the best Vastu fishes for home today and bring incredible luck and prosperity, and amongst all this, are these little minion friends. Sure, they can't build rockets and stuff. Still, hey, their cuteness is enough to melt away any problems in your life today, tomorrow, and any day after, forever.