Bangalore has been synonymous with the IT Sector in India for the past few decades. The metropolis has more than a dozen tech parks, which ranks prime among the country's very best. But which among them are the best tech parks in Bangalore?
Also, as these tech parks are some of the top employment hubs of Bangalore, they have a direct impact on the residential sector of the regions where they are located. Many of the leading developers have already built some of the best residential projects catering to the workforce of these parks.
Then for everyone who ever wondered which are the main residential projects near the tech parks of Bangalore, here's our carefully curated collection.
But before we get on with our list, we have to cover the base and a few sets of fundamental questions that need to be answered first!
What is an IT Park or Tech Park?
An IT Park is a vast complex often spanning acres with a large cluster of IT and Software companies. The IT Park acts as a hub, or an estate where it's the infrastructure is crafted, especially for the tech companies in terms of accessibility, communication, and Internet and related services.
How many IT Parks are there in Bangalore?
Bangalore being the IT Capital of India, has more than a dozen Tech Parks housing over 67000 registered IT companies. Now, as that's covered, let's get onto which are the best tech parks in Bangalore?
* The numberings are in no way related to the ranking of the IT Parks.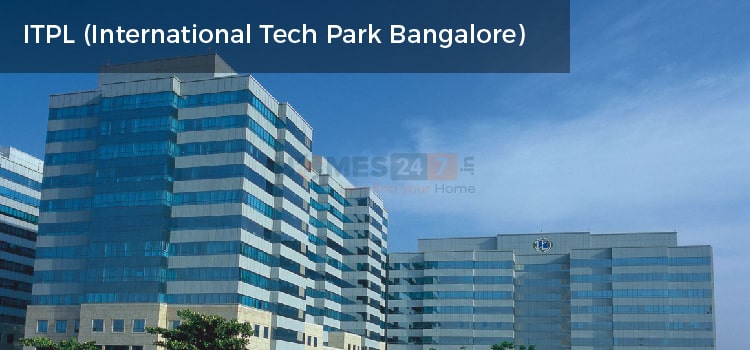 1. ITPL or International Tech Park Bangalore
Also known as ITPB, the International Tech Park Bangalore was conceived way back in 1992 during the great IT Boom of Bangalore. It is also one of the oldest tech parks in Bangalore and is considered the best here. The Tech Park was built as a joint venture by the Indian and Singapore Governments.
The best residential projects near to ITPL Tech Park are Brigade Lakefront, Vaswani Exquisite, Total Environment's Pursuit of a Radical Rhapsody.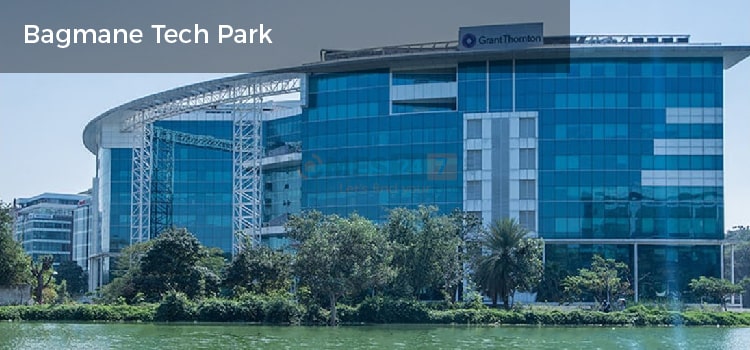 2. Bagmane Tech Park
Popular around the country for it's out of the box architecture, Bagmane Tech Park is one of the best tech parks in Bangalore. It is near to the famous HAL & DRDO and has a lake near it's entrance. It is also home to some of the premium companies around the world like HP, Oracle, and Yahoo.
The prime residential projects near to Bagmane Tech Park, CV Raman Nagar, are Assetz 38 and Banyan, Jain Heights East Parade, etc.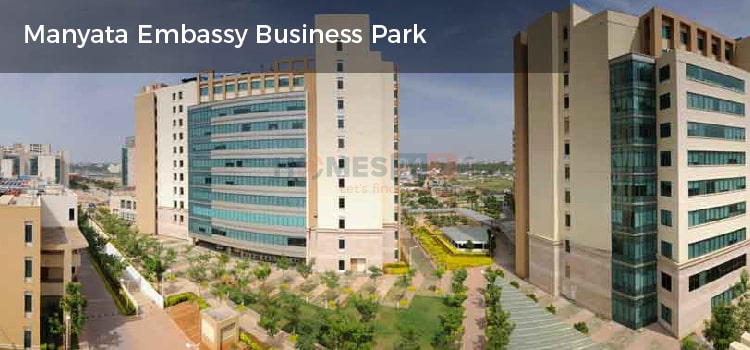 3. Manyata Embassy Business Park
Located in Thanisandra, North Bangalore, and popularly known as Manyata Tech Park, it is one of the biggest tech parks in the city. One of the few tech parks which sports a blend of work and play with a rooftop football ground. The famous floating restaurent of Bangalore is near to Manyata Tech Park. It houses companies such as Cognizant, IBM, etc.
The major residential projects near to Manyata Tech Park are Assetz Here and Now, NR Windgates, Aravind Sporcia, etc.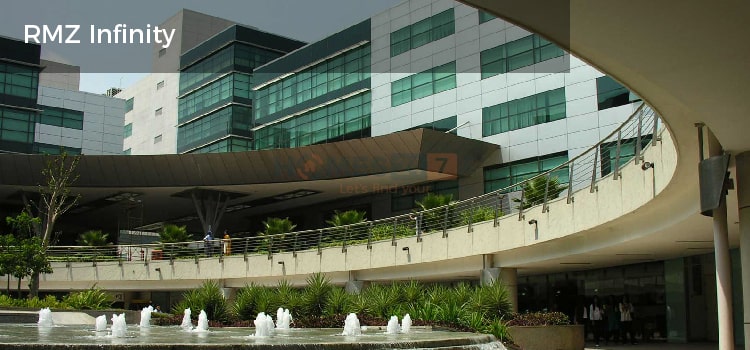 4. RMZ Infinity
RMZ Infinity is one of the most popular tech parks in Bangalore. Built back in 2008 it is located at Old Madras Road, and international brands such as Google, Thomson Reuters, etc. have their workspaces here.
RMZ Infinity often serves as a midpoint for the corporates who seek a place between Central Business District and Whitefield. The prime residential projects near to RMZ Infinity are Durga Petals, Shriram Blue, Assetz Sun and Sanctum, etc.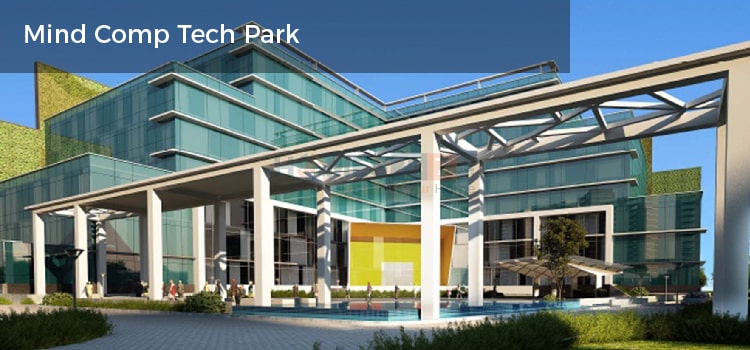 5. Mind Comp Tech Park
Mind Comp Tech Park is located at Whitefield in East Bangalore. Whitefield is one of the significant IT Hubs of Bangalore, and Mind Comp Tech Park is the most prominent and popular tech park in the region. Another feature of the tech park that stands out is it's interesting architecture.
It houses companies such as Larson Turbo, Novo Nordisk, etc.The best residential projects near to Mind Comp Tech Park are Brigade Woods, UKN Belvista, etc.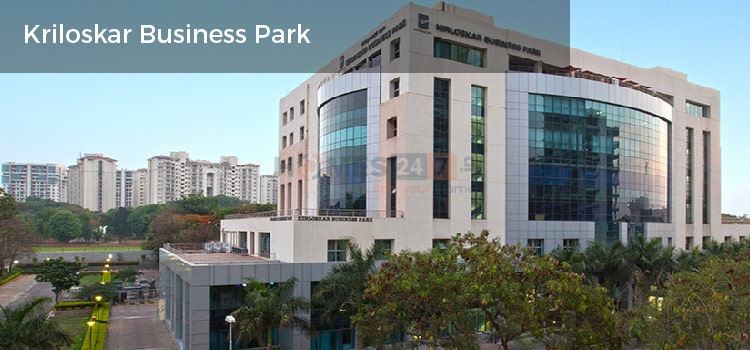 6. Kirloskar Business Park
Kirloskar Business Park is one of the well-known tech parks in Bangalore. Located in Bellary Road, North Bangalore, it is home to companies such as Zyme Solutions, Tata Sky Ltd, Comviva Technologies, etc.
The 7 floored wonder is spread across 8 Acres and is nearby to the Kempegowda International Airport. The top residential projects near to Kirloskar Business Park are Vaishnavi North 24, Prestige Misty Waters, etc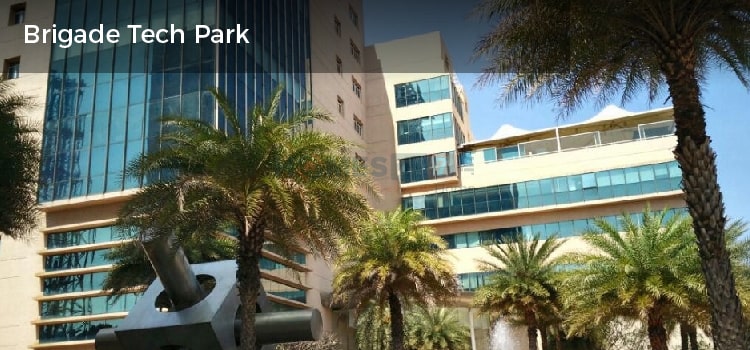 7. Brigade Tech Park
Brigade Tech Park is situated at Whitefield, East Bangalore. It has two primary towers which are home to many IT Companies such as Tata Consultancy Services, General Motors, and Goldman Sachs.
Being located right at the heart of the locale, it can be accessed by the housing projects spread across the area. The best residential projects near Brigade Tech Park are Prestige Dolce Vista, Godrej Air, Incor Carmel Heights etc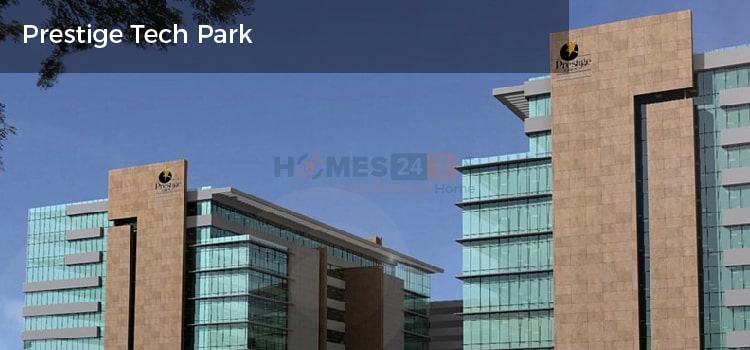 8. Prestige Tech Park
Prestige Tech Park from Prestige Group is located at Marathahalli, Outer Ring Road Bangalore. The major companies in Prestige Tech Park are Adobe, Bosch, Oracle, etc.
The top residential projects near Prestige Tech Park are DivyaSree 77 East, DivyaSree 77 Place & Rohan Iksha, etc.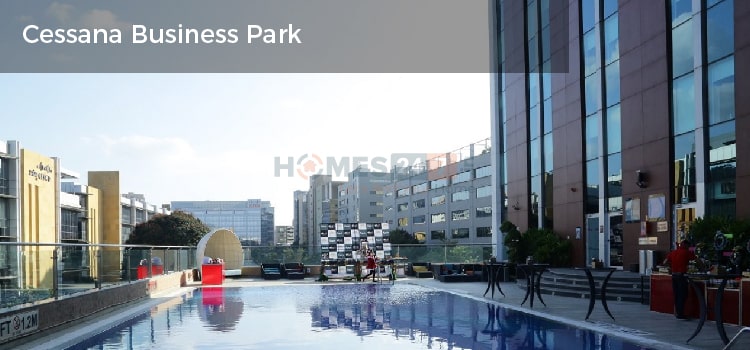 9. Cessana Business Park
Cessana Business Park at Marathahalli, East Bangalore, is considered one of the top IT tech parks in Bangalore. Companies such as LG, Cisco, AT & T has offices in the IT Park.
The best residential projects near Cessna Business Park are Rohan Iksha, Saptagiri Sannidhi, etc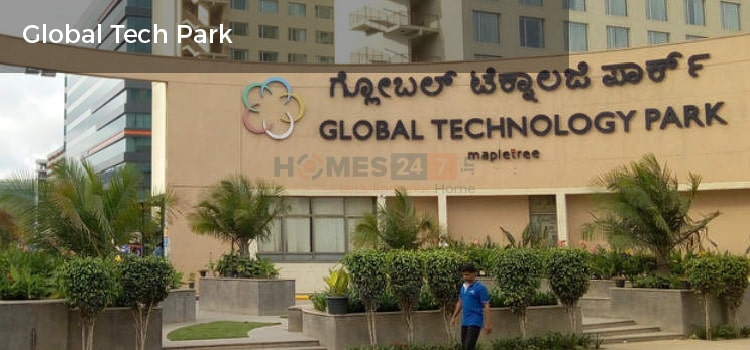 10.Global Tech Park
Perhaps one of the popular tech parks in the city of Bangalore. Global Tech Park in Electronic City is one of the largest employers of the megapolis.
Electronic City itself is a hub with hundreds of tech companies and IT Parks, which provides a lot of employment oppurtunities to it's residents. The major residential projects near Global Tech Park are Shriram Summit, Concorde Tech Turf, SNN Raj Greenbay etc
Apart from these , there are many other upcoming tech parks in Bangalore proposed by the government such as the Devanahalli Tech Park from Cornerstone Property Developers Ltd, L&T Tech park in Bellary Road and Bluestone Tech parks in Appajipura and Koraluru.
The list of the best tech parks in Bangalore is curated as a part of Homes247.in 's Real Solutions for Real Estate Initiative.