Vastu Tips for Homes
Even today, at the dawn of a new technological era, many follow Vastu tips for homes. They believe the essential power of Vastu Shastra, which would help them cleanse their abode of all the negativity and instills peace, positivity, and prosperity.
What is Vastu?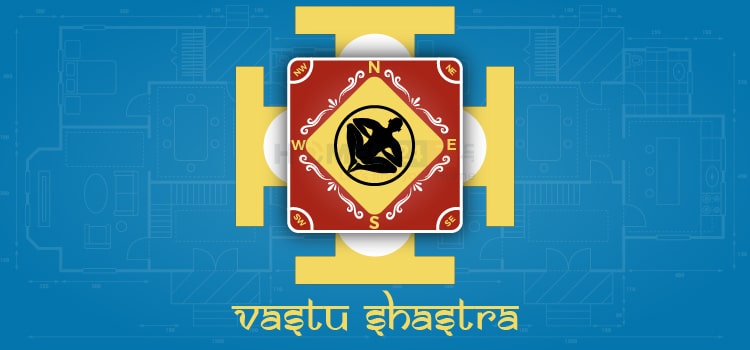 Vastu is not just mythical or religious. It's more of a 'Way of Living.' Most faults inside the realm of Vastu come after creating that much space. These faults can be quickly rendered and remodeled using artifact-shifts and minor alterations.
Some of the most basic Vastu tips for homes are:
1. The North-East corner of every home should be kept clean. Avoid these walls for making niches or shelves.
2. Do not nail pictures on the North-Eastern walls using Iron nails or pins. Instead, It's always good to hang pictures and posters on North-Eastern Walls.
But when it comes to flats and condos, such principles don't go very well because of adjacent walls and shared spaces with other apartments. Below are some easy Vastu
Tips that should be bolstered(kept) in mind before buying a Flat/Apartment.
1. Ground levels should be sloping towards North-East.
2. A well or a water source should be there in the North-East area. (Preferably before Construction)
3. Balconies should be positioned towards North, East, or better the North-East.
4. Staircases should be in the South, West, or South-West area of the condo.
5. North-East area should be used as parking spots/areas.
6. Lawns and Children's play area should be in a North-South position. (unclear)
Is Vastu and Vastu Shastra Different?
Vastu and Vastu Shastra are both the same. Vastu a.k.a Vastu Sastra is an architectural system of India. This system is all about the science behind the architecture and its various processes.
According to Hindu and Shaman beliefs, such architectural stylistics very much influences a build. Incorporating different geometric patterns and alignments, Vastu Shastra collaborates as a vast collection of possible layouts for better and suitable habitat for Homes.
The History
A Home's construction always comes under a personal need. And each construction will need a specific energy type. This is where the ideology of Vastu gets pinpointed. When such a doctrine of Vastu gets linked with that family, it never settles for a compromise.
It's Atharvaveda, which talks about Vastu as celestial planning.
In this 20th century settlement, when families make decisions regarding Villas and Condos, Vastu is something which every household ponders on. For some, it's a traditional belief; for others, it's a part of homemaking, and for the last set of believers, it's a mandatory thing.
These are some of the best Vastu tips for Homes categorized especially for the various rooms and parts:
1) It's all about the Main Entrance.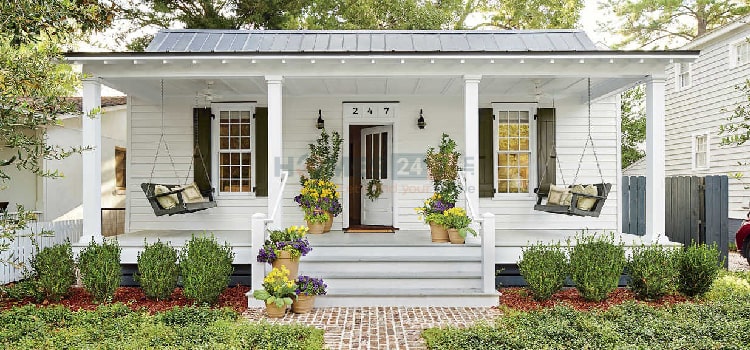 As per Vastu Sastra, the main entrance of every home is considered as the pivotal portal of Vastu energy. According to this rule, the main door should face the North-East trajectory. While doing so, the step-in entry will be in North-East direction. Such a position is also known as the threshold of goodness and wellbeing.
As per such rules, there shouldn't be any negative provinces near this entry door. Bathrooms and Wash areas are strictly condemned in these areas. Ambient lightings should lit the way, and the door should open in a clockwise manner.
2) The Living Room Vastu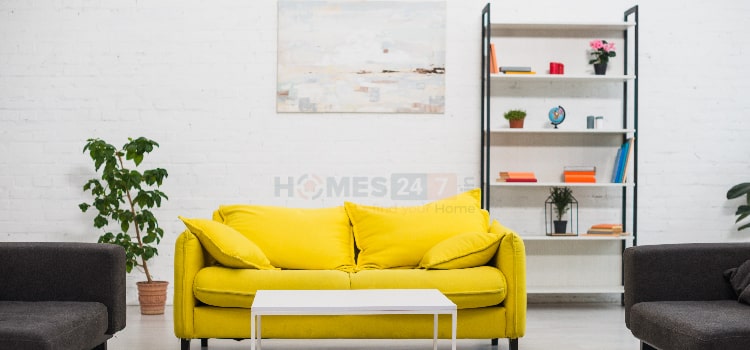 This room is considered as the most active space for communions. Therefore, this very space can create varied first impressions. In such a case, it's always good to categorize this space under the clutter-free zone.
Click here to read our comprehensive list of Vastu Plants for Home.
Heavy and Massive furniture should be kept near the South-West direction. All electrical consumer products should be installed in the South-East position. Living room mirrors and reflective artifacts should be placed on the northern wall. You can also add various Vastu compliant plants in your living room as well as other rooms to increase the positivity and prosperity of your home.
3) Cozy yet Cosmic Bedrooms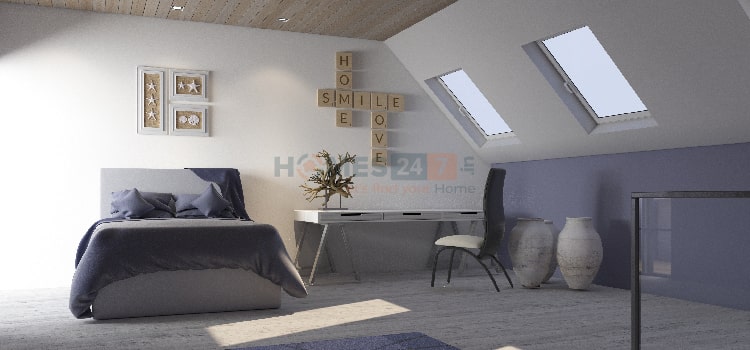 Every bedroom should have the correct locale. Therefore, planners usually go for the South-West direction. While making the bed, the mattress should be placed in the South-West direction. It's a modern thing to place huge televisions inside the bedroom for recreational purposes. This should be avoided when the T.V is directly in front of the bed. Bedroom paints should be neutral and light in color. Always go for bright shades instead of dark and black ones.According to modern theories, it's always good to use mood lightings inside bedrooms rather than incandescent lamps, which throw bright shades.
Click here for a more comprehensive list of Vastu Tips for Bedrooms.
4) The Kitchen Vastu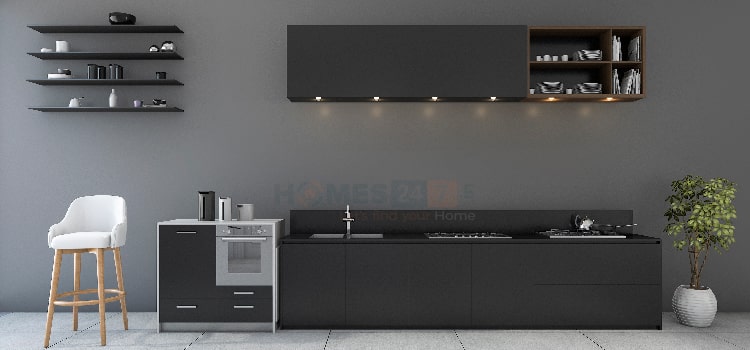 Kitchens act as the source of the food we eat. Hence it should be aligned and sanctified according to Vastu to ensure that the source of energy we derive from the food remains free from negativity. The best location to place the kitchen in your home, according to Vastu would be the South East, anything related to fire such as stoves, microwave ovens, etc. also should be kept in the same direction. However, you should always store grains and other food items in the south-west part of your kitchen.
Click here to read more in detail about the basic Vastu tips for kitchens.
5 ) The Pooja Room Vastu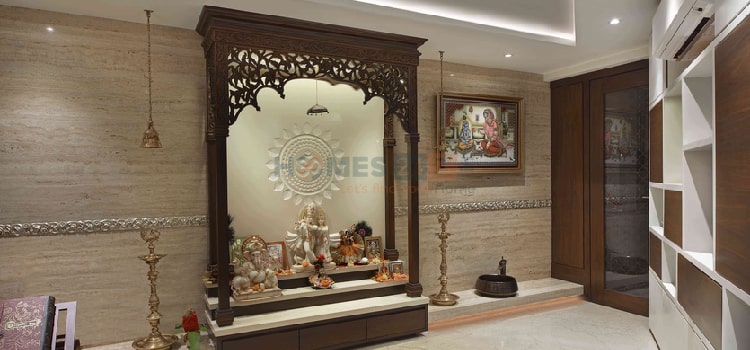 When you follow Vastu Tips for Homes, how can you forget the sanctum sanctorum of your abode? The pooja room is the holiest place in our home, which helps us to communicate with the divine in the confines of your home. The pooja room, as per Vastu, should always be placed in the North-East part of the home. Only light colors such as yellow or light blue should be used in the pooja rooms.
Click here to read more Pooja Room Vastu Tips.
6 ) The Kids Room Vastu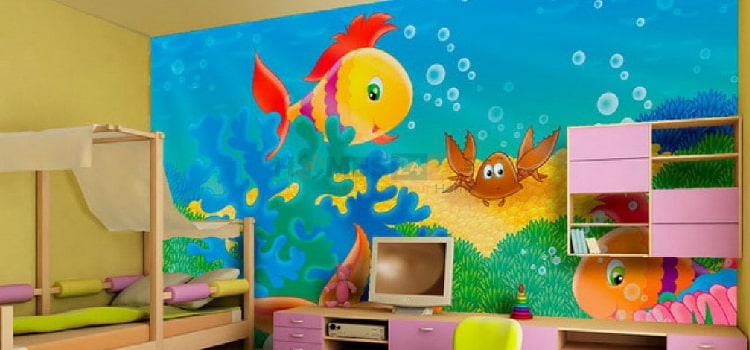 How can Vastu Help in Child Care?
Vastu plays a massive role in every child's internal nourishment and performance. Some essential things should be followed during the construction of Child-friendly space.
Below are the Vastu Tips for Home specially curated for children's rooms :
1. The study room should be in the North-East direction of the house. This very room should not be under a toilet or a washroom or even a beam tower.
2. No dim lights should be used in the child's room. Sunlight and Cross-Ventilation should be more in this particular room structure.
3. Its always good to remove obstacles from the child's room like pillars, massive artifacts, and open shelves.
4. The door of the washroom shouldn't be directly opposite to the child's bed. According to various belief systems, washrooms tend to absorb positive energy from the room.
5. Finally, the perfect room color of a child's bedroom, according to Vastu, is Green as it soothes the brain and improves the thinking capability of the child.
What if having a set of fishes can bring about a massive change to your abode? Check out our list of Vastu Fishes for Home, which can usher in Prosperity and Positivity!
Even after all these calculations, Vastu is seen and considered as something imaginary. In reality, Vastu is not a mix of some random estimates, and following these Vastu tips for homes will boost the positivity of your abode. Vastu is and will always remain a super, sophisticated matrix between life and living.
Read more about our other Trending Blogs.
Vastu Tips for Wall Clock at Home