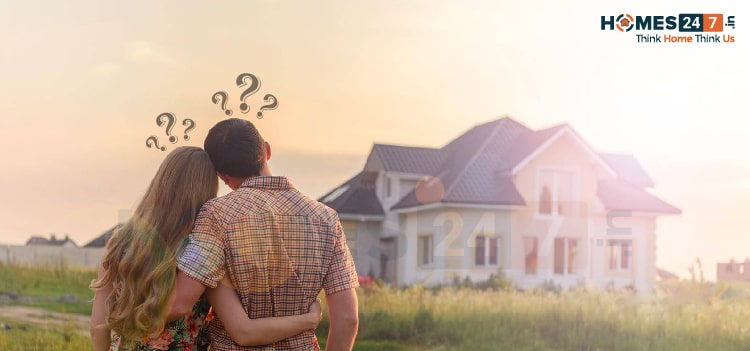 Top 9 FAQ on buying a house - Home buyer's guide
Date: 24-September,2020
Last Updated: 28-September,2020
Buying a home for the first time is never an easy nut to crack as it involves a trail of emotions and feelings. I am sure that you must be bombarded with several questions which makes it uneasy to think through and choose what is right for you and this involves numerous doubts and clarifications. That being said, We are here with our home buyers guide or home buying tips based on the questions which are asked frequently when it comes to real estate and purchases of the same.
1. What is a good budget for a house?
Normally, best budgeting of housing involves a variety of open-ended costs that includes the owner's insurance, property tax, repair expenses, maintenance cost in case of buying the property and renting involves a different set of expenses like the Basic Rent, Miscellaneous expenses etc. The expenses differ based on the idea of choosing rental or your own property. You need to be firm with your budget for home and do not go beyond your limit of affording to the property.
2. How important is location when buying a house ?
In terms of buying a house, you need to select the area that keeps in mind its future scope and development which will surely have a strong demand in real estate pricing. Location surely plays an important role when you choose to buy or rent an apartment. Looking for convenience in terms of a lively neighbourhood surrounded with Schools, Hospitals and basic requirement meetings stores and this will add value to your home. Good neighbourhood, Age of the home normally determine its future value.
3. Do I really require a broker while choosing a house?
Broker for house normally give you an idea of your dream property with all the required information for your convenient stay at the property that you are looking for. Instead of Brokers, A dedicated professional would surely know the best for you from search to settle, he or she will guide you with the best way possible for a sooner occupation of home. They can suggest you better choices for your convenience and can avail services 24/7 with a personality you can relate to.
4. Will the property significantly be designed as per Vaastu?
Vaastu in Indian tradition is said to play a major role in balancing the elements of nature to attain peace and prosperity. Generally, every house follows a certain basic vastu for home. That being said, Houses which are designed as per Vaastu are said to have the most lively vibe and paves a way for happiness in our lives. vastu tips for home always influences every single aspect of your living. Hence, Vaastu Shastra is a set of thumb rules which ensures better living. In order to give more importance to our cukture and positive energy. most of the properties at Homes247 are designed as per the Vaastu. If you are a first time home buyer then vaastu tips for home is something you should look forward to! Still unsure of what you should consider while buying a home? you can visit our website to know more of the First time home buyer tips.
5. How to ascertain the construction quality of a property?
Making it possible for your house to look like a home requires numerous balance in the quality parameters which ensures high-quality construction to make it look newly constructed even after many years. It would be great if you make a surprise visit to the property you are interested in so that you get a real picture of what it looks like and whether you have to go ahead with your decision or not. Factors like thick walls, surface, high-quality interior and exterior, structural design, etc. need to be observed with special attention to get the best deal on construction quality.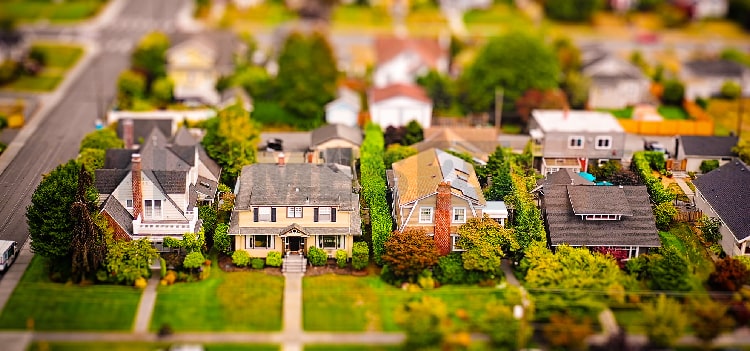 6. How comfortable are independent living for senior citizens?
We understand the requirement of having a golden experience at the peak of your life to which independent living for senior have been designed as per the comforts and requirements of an ageing person. These are also called as Retirement homes today! These Retirement homes are essential to today's modern family era which is built on a large scale as most of the population are moving towards Retirement. These friendly apartments are constructed keeping in mind the comfort levels for a senior citizen couple to lead a hassle-free living like,
Basic amenities like clinics, groceries stores and other emergency services and high security within the community.
A Safe, Green and Peaceful environment.
Inbuilt Health centres having Yoga, Meditation etc in it.
The flooring in such apartments are non slippery and grip oriented Well Ventilated Houses.
7. What are the mandatory papers we have to collect from the Seller/Broker?
Buying a property comes with a huge investment and that being said, the level of seriousness in terms of every single thing is mandatory as it could even be an investment for a lifetime! Here are the legal documents you need to collect without fail before occupying the property.
Individual Khata: This is an account which allows the owner to sell and transfer the property and to identify the legal owner of the property. This includes Khata Certificate, Khata extract and in this, we have types like,
A khata: To certify that the property meets all the regulation of tax and legal etc.
B khata: Related to pending taxation and violation of laws etc.
E khata:This is an electronic form of khata allowing owners to pay taxes online.
Title Deed: it is also called a sales deed, This is a deed for transfer of the ownership.
NOC: It is a no-objection certificate. These are the papers we need to collect from major government-aided departments like electricity, water, fire, safety and more such departments
Tax receipts: collecting receipts of at least 3 years will help in ascertaining that there are no dues on the property that you are willing to own.
I would rather say that the best and the easiest way to ensure if the documentation is trustworthy is to get into a bank and issue the paper to them as they will surely discover a loophole that you can work it out.
8. What type of property should I buy?
Real estate is a growing business as the need for housing and commercializing is never-ending and properties differ based on your requirement. Before you could buy a property you need to be sure of why you need to invest in it and how will it benefit you. Among the type of property available in the market you need to select your preference which will benefit you in the long run. Real estate generally sells lower than its listing price. However, you need to compare among many properties and select what is right for you.
9. How secure is the home I will be buying? Will I get any eco-friendly and pet-friendly apartments?
More than buying a house, you should always decide on choosing a secure home is one of the most serious decisions you take in life. Many businesses of this field could claim safety and security but the actual meaning of such claims is when there is both self-safety and assets safety. When we talk about gated communities, no matter what it facilitates, it generally ensures the safety of an individual and their belongings and on future perspectives you can claim to have a strong source. Apartments mostly are pet-friendly and they also have an inbuilt park and above all in cities like Bangalore that infrastructure is normally surrounded by lots of greenery like trees, plants etc. Click here to access the best tips for pet friendly housing