We now see an increased demand for the best Old age homes in India!
Old age Homes have now become a norm even among the most traditional factions of the nation's population. The reason for such a healthy change of attitude in a country and culture that still retains the tradition of extended families can be attributed to the fact that more seniors are opting assisted living options among the best Old age homes rather than bothering their dear ones and also to pursue a life of independence and integrity.
This has increased the need for senior citizen housing in the country and catering to this element, there has been an ever-rising increase in luxury Old age homes in India.
With an ever-widening generational gap due to the high influx of technology and cultural differences, a lot of our senior citizens choose to live among their peers at Old age homes or Villages. As the youth today are moving to busy metropolitan cities in search of employment, education or entrepreneurial endeavors, the seniors seek solace at serene locales. Senior citizen housing is the simplest redeeming solution for this problem.
The Silicon Valley of India especially gains momentum in senior citizen communities as more and more seniors and retirees are choosing the best Old age homes in Bangalore to spend their lives. This is due to the cosmopolitan nature of the city as well the serenity!
The familiar stigma that stood against the concept of "Old age homes" is slowly fading away as the new senior-friendly communities are getting recognized as a better alternative for their wellbeing. However, there still are certain doubts is still a prevalent confusion among people like :
1) What is the difference between a nursing home and a Old age home?
While a nursing home provides round the clock healthcare services, a Old age home provides assisted living options. like independent living, on-call nursing service and security without compromising their freedom while catering to their pride and integrity as adults.
2) How Old do you have to be to live in a Old age home?
You have to be at least 55 to be a part of a Old age home.
3) What sorts of activities can one expect in a retirement home or an assisted living feature?
At senior housing communities, along with exercises and nursing care, to provide an active lifestyle without crumbling down to the foils of age, and overcoming stress, the Older citizens are made to engage in community activities such as gardening, learning music, or a foreign language and various other forms of entertainment without hurting their integrity and freedom.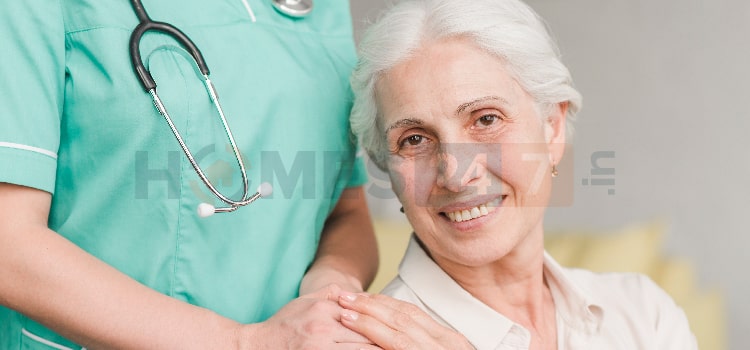 According to demographics, an average Indian's age falls around 29 years, which makes us one of the youngest nations in the world compared to the rest. So along with catering home buying options to the young populace, many of the reputed realtors are turning their gazes upon the senior citizens. By providing retirement options now, they seek to gain goodwill which will ensure that decades into the future, their investment will double as the current generation would mature.
However, certain factors should be taken into account for a secure, productive and independent community to thrive like the continuum of care, skilled nursing care and rehabilitation. The best Old age homes in India are equipped with an extensive healthcare system, complete with community aging and social activities.
A key determiner apart from proper healthcare and nursing for the success of Old age residencies is Affordability. Though it is an off term and it's highly unlikely to use both affordability and luxury in a single sentence or context, we must cater to the facts. The financial conditions of retirees or senior citizens won't often comply with price ranges of these homes and since the number of potential customers is low, the developers too must comply. Some of the measures taken by the realtors are an early investment and renting schemes for providing affordable and cost-effective units which they hope to turn out to be some of the best retirement homes in India.
Another major factor contributing to the success of the Old age homes in India is their location. As most seniors prefer solitude rather than the bustles of the city, they often seek a peaceful suburb more than the comforts of a city. However, being near to cities would give an edge to immediate healthcare assistance.
Keeping these elements in mind, we have carefully filtered out the best in India and the 4 major Old age homes in Bangalore which stand out apart from the rest for their active adult-oriented programs, the continuum of care especially nursing services and provide a sense of integrity during their Old age living. But what makes them unique is the fact the amenities they provide,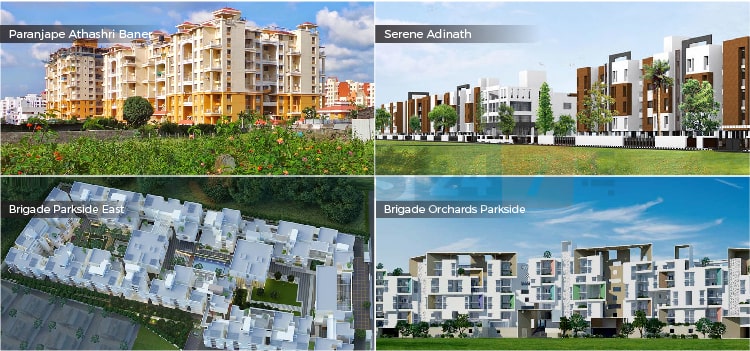 1) Brigade Orchards Parkside Retirement Homes
Located in Devanahalli, North Bangalore Brigade Orchards Parkside Retirement homes are far away from the rushes of the city and is located in a serene locale where all the necessary institutions like banks, shopping centers, and restaurants.The project ranks among the best Old age homes in Bangalore. From household chores to the payment of bills, every requirement of the senior residents is taken care of along with their security and medical needs. It is already being considered as one of the best Old age homes in India. It is spread across 130 acres and has 156 ready to move in units.
2) Brigade Parkside East
Located in the famed Sarjapur Road, Brigade Parkside East is closer to the city yet remains aloof from its constant clutter and commotion. Equipped with world-class amenities and 24/7 medical care facilities, Parkside East is the ideal location for those who can't bear to move far from the city. It spans over 4.5 acres and has over 282 units of senior citizen-apartments.
3) Paranjape Athashri Baner
Located in Pune, Maharasthra Paranjape Athashri is one of the best Old age homes in India. Famed throughout for their exclusive and dedicated amenities equipped especially for the senior citizens, they stand out apart from the rest. The Athashri is also the largest Senior Housing Community in India.
4) Serene Adinath
Serene Adinath is one of the prominent retirement communities in Chennai. A part of the Columbia Pacific Communities, the senior space is extremely devoted to providing the best care and comfort for it's residents. The residents are never bound to the pangs of loneliness as it provides them with the best activities and amenities.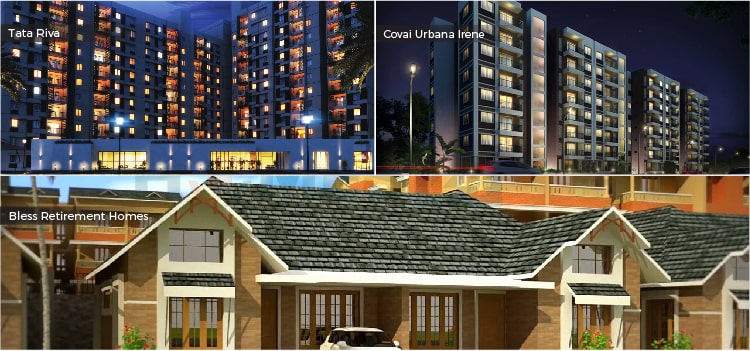 5) Covai Urbana Irene
Ozone group's Covai Urbana Irene is located near the Bangalore International Airport and is one of the most aesthetically designed retirement communities and luxury Old age homes in Bangalore. Loaded with amenities like travel, bathroom and memory care and being a part of 160 acre Urbana Township, Irene has over 170 senior-friendly apartments.
6) Tata Riva
Tata Riva at Tumkur Road is a senior living township that blends nature with the urbanscapes.One of the best Old age homes in India. It has a plethora of grade A amenities carefully crafted for the lifestyle of seniors with complete medical facilities. The 1 and 2 BHK senior citizen apartments are also specially designed without compromising the aesthetic appeal.
7) Bless Retirement Homes
Bless Retirement Homes is located in Aluva, Ernakulam and is one of the most sought after senior and elderly housing communities in South India. Known for providing the residents the state of the art comfort and care, most seek it out for the independence and a sense of pride.
These projects are some of the best Old age homes in India due to their exceptional assisted living options as well as their senior-friendly infrastructure. Retirement Residencies are certainly a severely underrated real estate opportunity to invest in.