Home gardening is a beautiful hobby. There are several types of gardens one can effortlessly set up at home. It involves making use of even the smallest spaces of land that we have next to our homes and bring out the best in them!
Apart from a lot of benefits you can get from growing flowers, fruits, and vegetables at your house, landscaping these gardens adds beauty to the space you live in. Home gardening involves growing small plants in containers to growing vegetables in your backyard.
The effort you put into gardening will bring you the satisfaction and results will be worth it! There are many types of home gardens according to the varieties you grow and the space allotted for it. Home gardening and landscaping are excellent and productive hobbies. As gardening will help you relieve a lot of stress as well.
Several popular types of gardens can be set up at your abode. Each of them is different from the others and bring in benefits in a unique way.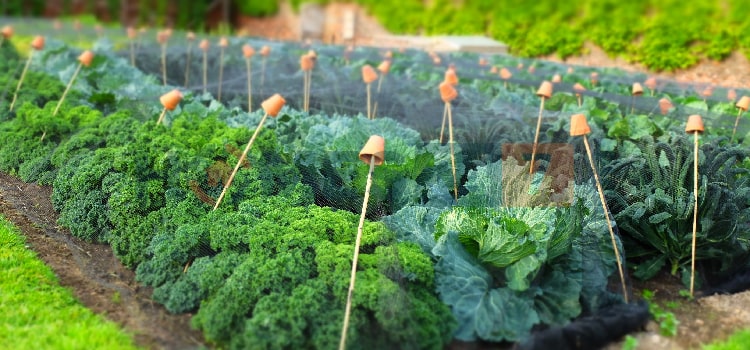 1. Vegetable Gardens
This is a type of home garden that most people are into now! And the sole reason is to enjoy the organic and healthy home produce . With most people concerned about buying vegetables that are laden with a lot of pesticides, a vegetable garden is all that is needed to eat healthily.
Setting up and maintaining a vegetable garden is not as easy as it sounds. You need to be clear about how each vegetable should be grown. Each vegetable will require different water levels and nutrients. You must plant them in right and appropriate soils and take good care of them to achieve a fruitful yield.
These are a few types of vegetable gardens given below:
a) In Ground Gardens
In-ground gardens are a type of vegetable garden that can be designed at homes that have a piece of lawn area where these vegetables can sprout from. Depending on the size of the area available, the vegetables can be chosen. This area should be well aerated and allow sunlight to fall on them. In-ground spaces should be set up well. The existing lawn area is cleared, the soil is checked for nutrients, and then the region is tilled for about 12 inches. The in-ground gardening area should have a proper drain system so that the water drains out and doesn't make your garden soggy.
b) Raised beds
Raised bed gardening involves setting up raised beds above the soil level. This type of vegetable garden can be adopted in places where it is not much available space. These gardens have their advantages. You don't need to set up a water drainage system. You don't need large areas for cultivation, and you can grow each vegetable in a different soil type.
c) Container Gardening
This method is a very simple and fun way of gardening where you can grow small vegetables in available containers. This kind of vegetable garden is very space-efficient. Various vegetables like broccoli, carrots, egg-plants, cabbages, onions, and radishes can be grown in containers. This type is very easy to maintain.
Greenary will also bring Positive vibes to your Home as well! Want to know how? Explore the 15 types of Vastu Plants for Home!
d) Community Gardening
Community gardening is becoming very popular as it allows everyone in the community to enjoy the resources and yield after working together in the garden. This type of gardening enhances the relationships you maintain with your neighbors. And even the people who get a low income and can't start their vegetable garden are benefitted. Community gardens throughout the city can make the entire city beautiful.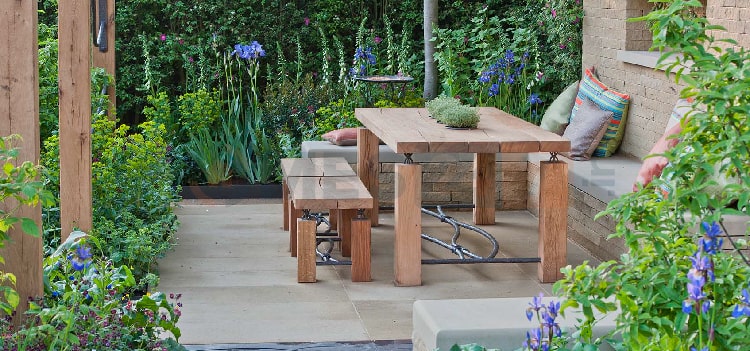 2. Kitchen Gardens
Kitchen gardens can be very beneficial to provide you with your cooking needs. They take up only a small space at your home but can save a lot of money in your pockets. You can grow fresh, healthy, organic vegetables as per your wish. It saves the cost of buying herbs and vegetables from the market, which are not always natural. There are many types of Kitchen gardens that are very easy to maintain. Since you can use the wastewater at your home for the sake of irrigation. Thus save water as well!
A lot of medicinal plants and herbs can be grown too. When you need a few curry leaves urgently, you don't have to rush to the market. You can freshly pick a few leaves from your kitchen garden and use them readily!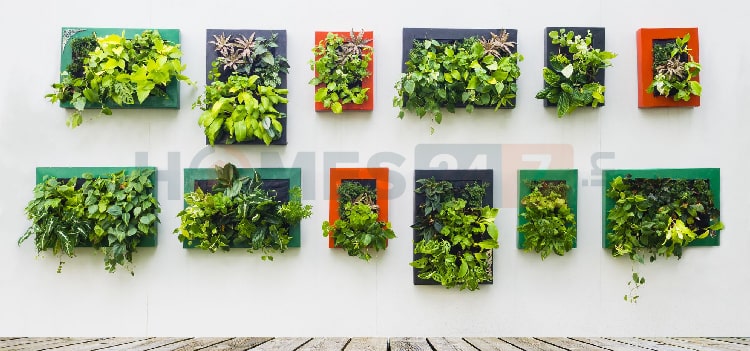 3. Vertical Gardens
Vertical gardens can be set up with very little space. With just about any vertical surface, you can set up these types of home gardens. They add a different look to your indoor or outdoor areas. You can grow vines, flowers, and even vegetables in vertical garden pots. Vertical gardens can be set up in places where there is not much space to spare. They can be set up indoors as well as outdoors.
Vertical plant walls are becoming a trend nowadays. These walls are covered with creepers and climbers that look beautiful at your house. Plants that can be grown in this method include shady vines, perennial vines, edible plants, columnar plants, and a variety of herbs.
There are 3 popular types of vertical gardens, such as green walls, green facades, and free-standing vertical garden systems.
a) Green walls
These are containerized plants that are placed across a wall. They can be placed indoors or outdoors based on the different requirements of light.
b) Green facades
The green facades contain plants that grow upwards like climbers and scramblers.
Some support structures that are strong and robust are used to support these climbing plants.
c) Free-standing vertical garden systems
These are more common in gardens and parks and other outdoor spaces. In this system, various plants are mounted on stainless steel structures, and they add beauty to the place.
4. Flower Gardens
Who wouldn't like growing beautiful flowers of lovely colors in their homes? These are grown mostly for decorative purposes. A house with colorful and scented flowers is a lovely sight. You can grow all kinds of flowers right at your home!
Plants can be grown indoor as well, to rope in an aesthetic feel or even just a breath of freshness in our home! Check out these indoor plants for home that needs very little maintenance.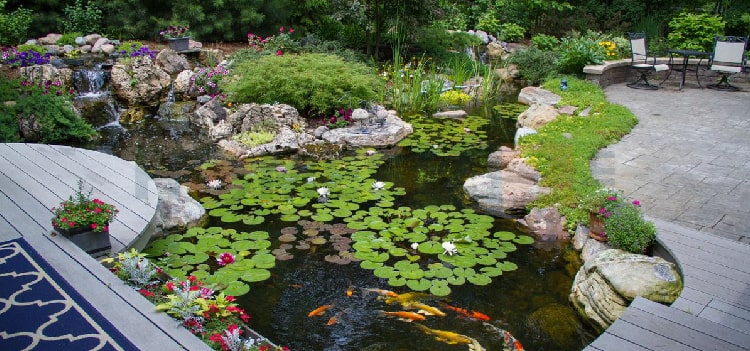 5. Water Gardens
Water gardens are a beautiful sight. It involves growing water plants in small pools, ponds, and various water sets with fresh water flowing. Water lilies, Water Hyacinth, lotuses, and other such floating plants can be grown in water gardens.
Home gardens provide you with a peaceful environment, and the efforts you put in taking care of them will surely be worth it! Just as Yoga or Reading, these can be excellent hobbies to pick up during your stay at home days!These types of gardens are quite easy to set up at your homes, and it adds more beauty to it!