Coronavirus has taken the world by storm by claiming hundreds of innocent lives around the globe. It has also made it's way to India and it's high-time that we explored the coronavirus symptoms and precautions.
The outbreak originated at a "wet market" in the Wuhan city of China. It went onto infect most of the Far East Asian countries, and now it is stretching its arms to the rest of the world.
Now the term COVID-19 has been put into effect as a formal call sign and to distinguish the disease. The novel Coronavirus has now officially spread to 75 countries. It has also led to a global travel ban to be implemented in China.
In India, COVID-19 has now appeared in states like Kerala, Telangana, Karnataka, and even at our capital, Delhi. Till date, there have been 28 confirmed cases in the country.
The actual origins of the disease are still a mystery, and it is classified as "Zoonotic," which means that it can spread from animals and humans. Through humans, it's mainly transmitted through respiratory droplets one emits during coughing and sneezing.
Therefore creating awareness and educating about the symptoms can reduce the impact of its rapid spreading. The symptoms of COVID-19 can be classified as Severe and Common.
These are some of the Coronavirus Symptoms in humans:
Fever, Cough, and Chills
Rapid Heartbeat
Breathing Difficulties
Severe Vomiting
Diarrhea
Body Ache
Pneumonia
Kidney Failure
These are the more severe symptoms which can ultimately lead to death if not given adequate care.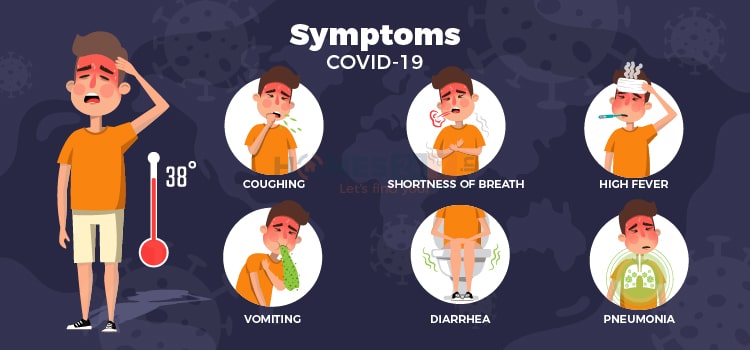 The immediate and more common symptoms of corona virus include:
Head Ache
Coughs
Sore Throat
Shortness of Breath
Body Ache
As of now, there is no cure nor vaccine for COVID-19 as such, but we can save ourselves from this disaster by taking the necessary precautions. These are major coronavirus precautions you take to prevent the epidemic: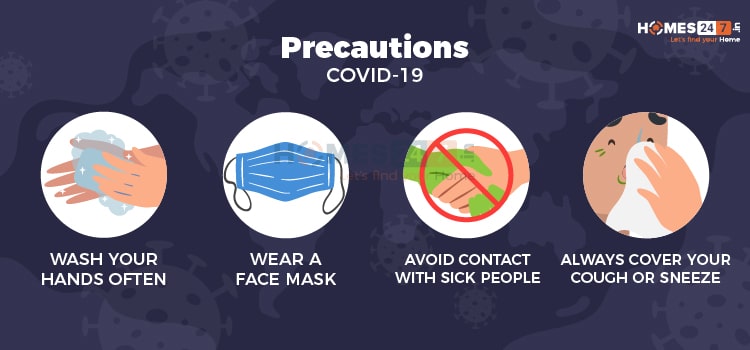 Wash your hands regularly with soap and maintain general hygiene
Cover your mouth and nose with a tissue or preferably a medical mask
Avoid contact with anyone who shows the symptoms of the virus. Always maintain a distance ( at least 0.5 to 2m) from anyone who is visibly sick.
Never touch the objects used by an infected person such as cups, tissues, devices, pens, etc. ( always wash them with soap before using them)
Be wary of simple things that are used by the public, such as doorknobs, menu cards, etc.
Use a hand Sanitizer while you are outside
Avoid frequently touching eyes, nose, and mouth
Avoid Crowds, Public Transport, or places filled with people. Else make sure you are wearing masks and gloves to protect yourself.
Seek medical help if you have the symptoms, but do not go to any hospital or clinic directly as you might risk infecting the people there as well.
Tips to be safe at home during the outbreak of Virus:
If the virus outbreaks in your locality, then staying indoors is the solution you can avail. But always be prepared for such emergencies, always remember to
Stock a reasonable amount of household necessities, medicines, groceries, and other essential elements.
Use bleach and other disinfectants to clean your home and other appliances
Try to avoid meats and other non-veg food items. Else make sure that while you cook, properly heat the meat and other non-veg food items.
Coronavirus is one of the biggest threats faced by humanity in this new decade. As there is no cure for corona, the only way to fight and resist the disease is to take proper precautions against it. Please do take care of yourself and your dear ones on this onset of the global epidemic.