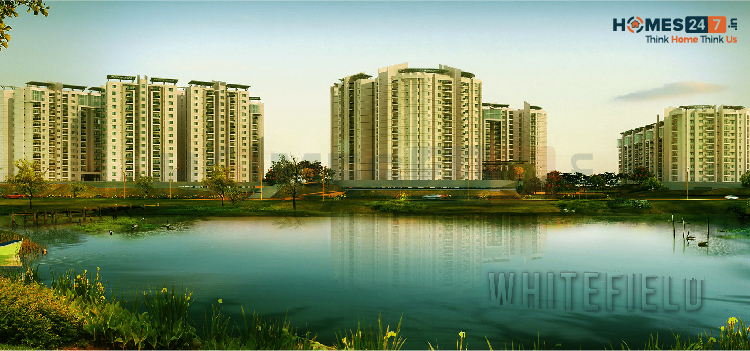 Find the Home of your Dreams at Whitefield!
Date: 29-September,2020
Last Updated: 8-October,2020
Whitefield, a very desired place among all Bangaloreon to live in. Dominated in the early 1800s by Anglo-Indians and Eurasians. Properties in Whitefield were largely suburb until Bangalore received the big IT boom that propelled the city into a new era. Whitefield, as it stands now, is one of the most sorts for areas in Bangalore for many reasons.
Economical choice: In these testing times, the first thing people are looking for is ways to save a buck. The average rate per square feet here is around 4500rs compared to the Bangalore average of 5500rs per square feet (for a regular apartment). This makes the area very desirable among the middle and upper-middle classes of people.
This place is also highly sought after by investors for the same reason. Being one of the main points of the Bangalore city, the crowd does not stop entering this part of town. This helps investors to make near-risk free investments into properties with the assurance that they will not be losing a lot.
IT Hub: Bangalore is defined by two things, one its amazingly diverse population and the other being its boom IT hub. From the late 90s', the IT hub in India has not seized to stop growing. With new tech parks and the continued growth of foreign players, Whitefield becomes an especially important location for such bachelors and early married couples. This also plays in with the earlier point of being a more economical choice.
With the increasing requirement of properties in Whitefield due to the release of lockdown, this locality is best in terms of both investment and to get your future home.
Well Known Location: Ask any Bangaloreon about the centre of Bangalore, you will get multiple answers. Some say its MG road while others say its Whitefield or Indiranagar. As it stands, all these places have the potential to be centred. They have great access to the city, almost all amenities within a walkable distance, heavy traffic of people centralized to a particular location etc.
The Forum Value Mall, the Phoenix Market City Mall, the Park Square Mall and Inorbit Mall.
St. Thomas school, Vydehi school of excellence, Holy cross school etc.
Accenture, Wipro, iGate Global Solutions, Sapient, Manhattan Associates, SAP Labs, Perot Systems, Dell, IBM, Intel, and Oracle.
Columbia Asia Hospital, Cloudnine hospital, Svastha hospital, Vydehi hospital multi-speciality
As discussed earlier, Transport is something that becomes easier as you come into Whitefield. With the purple metro line that is available readily during most times of the day, if you can beat the crowd traversing the city becomes a breeze. If the metro is not your option, then roadways in this area connect to various places in Bangalore such as Koramangala, MG Road and Indiranagar which are all important points in Bangalore.
Bangalore also has a very great system of busses that can make travelling as stated above, like a breeze.
These are among the few reasons why properties in Whitefield are among the most sought after. Whitefield is among the few places that have everything in one place, a great location and maybe your next home.