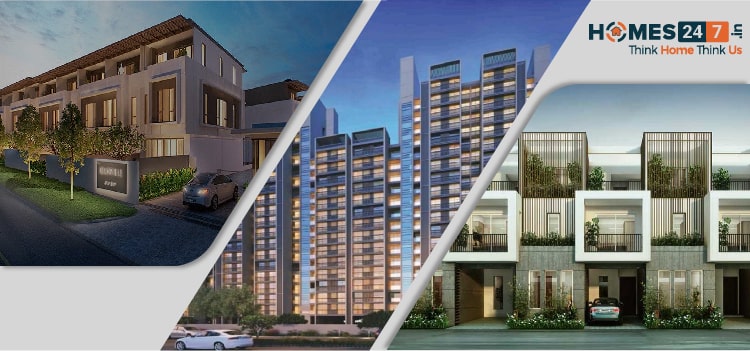 Why Choose a Home in Hennur Road?
Date: 22-September,2020
Last Updated: 14-October,2020
Hennur Road, A prime real-estate area, often sought by people who want both the airport and the city easily accesible given Bangalore is merciful that day! What makes properties in Hennur road among the most desired properties in Bangalore? Well, we are here to find out.
Hennur Road is situated along the new airport road which connects into the Benniganahalli flyover and the city. This comes to our first point:
Business-Oriented Residential Region:
The area is somewhat of a Haven for the business customer. The kind of people who are accustomed to travelling quite often. Ask any Bangalorean, and it will be known that the Bangalore airport is nowhere near Bangalore. This makes the flats in Hennur road the best locality. Being close enough to the airport and the city to make travels either way.
The General Populace :
As much as this is for business, it's as much for the regular customer. Hennur Road is very cost-effective and is mostly comprised of apartments. This makes it as much as for the businessperson as for the everyday man. Although there is not any metro in the area, there are several BMTC bus stops that run around the clock which ensures transport.
Other landmarks include:
Food: Cafe Moksh, Adiga's Restaurant, Yuan Restaurant, Little Imperial Restaurant for food.

music and dance: Indian Institute of Music and Arts

Hospitals: Cratis Hospital, Cloudnine Hospitals, Medi-Derma Hospital

School: Bangalore International School, Oasis International School, New Baldwin school

Colleges: Christian college, Alpha College of Engineering

Malls: Orion East Mall, Elements mall, reliance fresh

Clubs and recreational activities: Country Club India Ltd. And the Rotary club, Bangalore.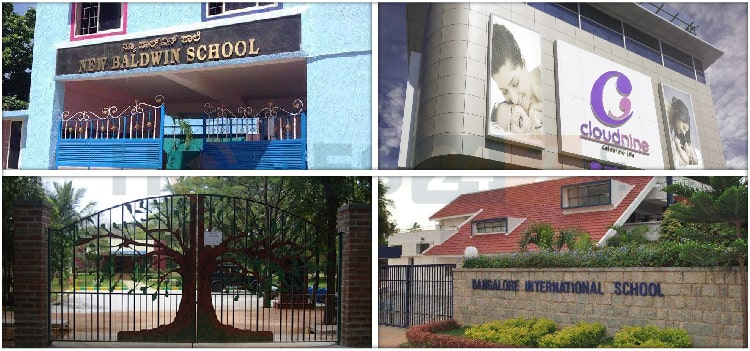 Cost-Effective: properties in this area are not only saving you from petrol and hours of a headache but also your pocket and kidneys. Hennur road stands on the lower ends of the price scale in Bangalore, starting as low as 4000 Rs per SqFt. Compared to the average of 6,000Rs.
The lower average price point for the locality itself helps sell the place to a younger and more energetic crowd. It also helps that Hennur is dominated with more apartments appealing to a more bachelor crowd.
Strategic Positioning:
Hennur road is positioned perfectly for all kinds of people. From the location that helps people with easy travel to the growing tech influence in the area. It is situated at a short distance from Manyata Tech Park, one of the greatest IT centres in Bangalore. Various MNCs and business organizations. Making the flats in Hennur road that much more perfect for just about anybody in Bangalore.
Properties on Hennur road is the best place for your next home for the same reasons we mentioned above. Cost-effective, best between the airport and the city and the best of all, everything at your fingertips. Making Hennur Road the place to be.
See you there!
TAGS :
properties in sarjapur road , ahad excellencia