What are some tools related to AI in real estate? What is the role of Artificial intelligence in real estate? What is the role of AI in commercial real estate? What is the application of AI in the market?
If you are familiar with the recent trends, you would know that AI is creating a HUGE buzz in every sector. The use of AI has been amplified dramatically over the past years and it is thanks to the advancement of technology that we can move to an automated future.
Artificial intelligence in real estate is proving to be a very profitable venture. With time AI has also successfully penetrated itself into the real estate sector. Realistically speaking, the rate of AI applications in real estate is getting higher and is yielding positive results. Also the other practical applications of Real Estate Technology are getting prominence now as well.
Around 37% of businesses around the world have already adopted AI in their systems. It is estimated that the AI industry will be earning around $118 billion by the year 2025. Likewise, AI in real estate is expected to foster an environment where the input is low and the output is high.
All of this is quite hard to digest for someone who has spent their life in the traditional real estate market. Don't worry we've got your back. In this blog, we will try to explain everything simply.
Let's start with the basic and build up to the role of artificial intelligence in real estate, what is the role of AI in commercial real estate? And more.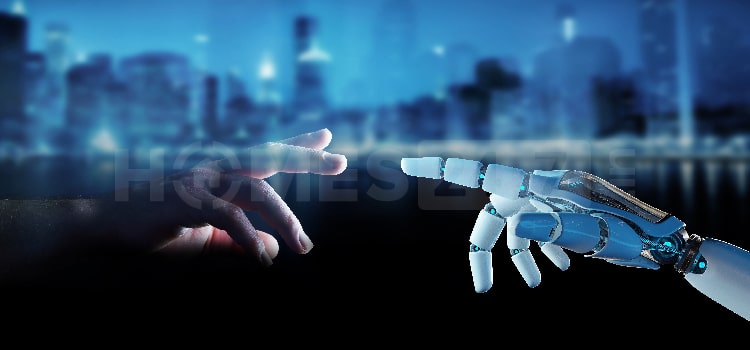 Artificial Intelligence tools
AI tools can potentially learn, comprehend, self-correct, and plan on their own. this saves time and resources. It can be divided into three major categories for better understanding.
1. Automated intelligence
Programs that can complete routine or non-routine tasks, automate cognitive and manual tasks come under this category.
2. Autonomous intelligence
Programs that have decision-making skills that the need for human intervention is a part of this category.
3. Supporting and Expanding intelligence
This is specifically designed for the betterment of decision-making.
By making use of these AI solutions in the real estate sector one can fast-track the decision-making process and improve the overall operational efficiency of the market.
AI applications in real estate can with these solutions make it the identification and analysis of patterns easier. It can also simplify the connection making process between different components of data sets.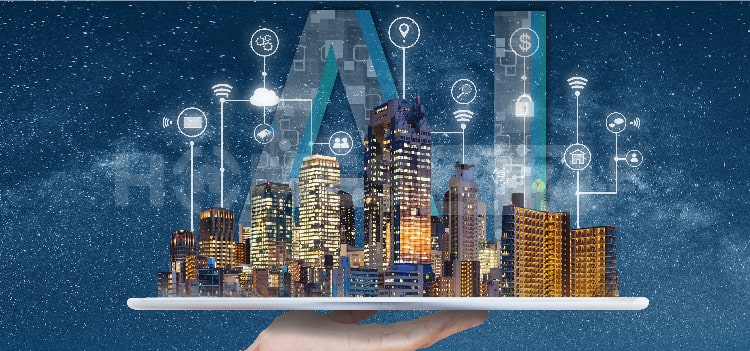 Role of artificial intelligence in real estate
1. Improvement of online searching
Ever since the feature of listings became available online, homebuyers have been gifted with the comfort of searching homes by selecting different attributes like price, location, size, and the number of bedrooms, etc. at the comfort of their homes.
But even with this feature of searching houses according to their desired parameters, house hunters are faced with a large number of homes to consider. In some cases, this feature filters out the otherwise suitable properties that don't meet a single search criterion.The use of real estate digital marketing to secure leads too are being handled by custom AI in various parts of the world.
With AI applications in real estate, this process would be less frustrating because AI analyzes the user's search patterns and enable more accurate searches.
2. Identification of leads for agents
AI technology offers powerful tools that help agents come in contact with their ideal clients. Artificial Intelligence in real estate makes use of NLP to identify high value and find touchpoints as a source of pinpointing contacts that can prove to be more engaged with the agent.
Through this AI facilitates precise identification which helps specialty agents by narrowing the field of potential clients who are more likely to engage with them.
AI helps programs in determining the chunk of clients who are actively looking for agents and produce leads that are likely to increase the overall engagement.
3. No more bias while recruiting agents
Artificial Intelligence in real estate provides brokers with an edge in the process of recruitment by giving them a thorough analysis of the market. It also helps the broker understand where the current demand is growing or is expected to grow shortly.
Due to this, the brokers and their team can invest confidently in those areas and hire recruits that will allow them to have a higher return as compared to others who are not using this technology to its benefit.
Computer systems also offer the removal of human emotions from the of agent recruitment, this helps brokers to recruit the right agents without bias and grow their vocation successful.
4. Refinement of the transaction process
While many apps still use a good algorithm to run their end to end transactions smoothly, AI applications in real estate can help refine the transaction process.
They help agents and their teams to provide the most flawless and precise experience for their clientele.
This will only be perfected with the help of machine learning that will help the agents deliver smarter mobile apps, faster closing times, solid compliance checks, overall detailed reporting, and auto-filled data that in turn will reduce manual data entry and human errors. From a long-term perspective, it will help brokers and their teams to accurately assess their performance by providing smart and precise reports.
5. Predicting the market position
By combining CRM and marketplace data, AI applications in real estate can help agents and brokers by accurately predict the future value of an estate in a specific marketplace. The system can also facilitate the processing of information from a wide variety of sources, like schools, transportation, the crime rate in that area, and marketplace activity and other key features.
This is due to a large number of buyers consider a new home as a long-time investment, having a more accurate and dependable forecast relating to its future value will help them decide whether to buy the property or not.
AI is here and its use is inevitable. The early application of this system can yield positive returns for you. This technology can help you find leads and run the business smoothly. The application is quite simple and we suggest that you give it a try!